Touring Japanese Film Festival in Switzerland
Commemorative Project for the 150th Anniversary of Diplomatic Relations between Japan and Switzerland: Touring Japanese Film Festival in Switzerland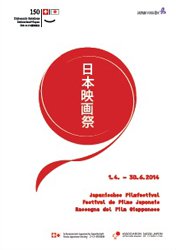 Leaflet (PDF:3.78MB)
In commemoration of the 150th Anniversary of Diplomatic Relations between Japan and Switzerland, the Japan Foundation will present the Japanese Film Festival in seven major cities in Switzerland. The Festival will showcase a variety of Japanese movies, mainly classics and titles that have been hailed as masterpieces in the Japanese film history. In the meantime, we organize lectures to be given by a specialist/s on the related themes, too.
Furthermore, there will be a silent film screening, featuring silent-film narrator (katsudo benshi) Raiko Sakamoto with musical accompaniment by Joichi Yuasa (shamisen). Along with the films screening, we will introduce "benshi," a very unique occupation or practice to Japanese culture, by presenting a benshi performance, in which a benshi will provide dramatic narration to the screened silent film and a musician is giving live play as well.
*We will later announce the dates for the benshi show.
Commemorative Project for the 150th Anniversary of Diplomatic Relations between Japan and Switzerland: Touring Japanese Film Festival in Switzerland
details
Dates
Tuesday, April 1 - Monday, June 30, 2014
Organized by
The Japan Foundation, Swiss-Japanese Society,
Association Suisse - Japon, Section Suisse Romande
Films Screened
A total of 26 titles
Sadao Yamanaka:

A Pot Worth One Million Ryo, Humanity and Paper Baloon

; Akira Kurosawa:

Drunken Angel

,

High and Low

; Yasujiro Ozu:

Tokyo Story

,

Late Spring

,

Early Autumn

,

An Autumn Afternoon

; Shirô Toyoda:

Wild Geese

; Keisuke Kinoshita:

Twenty-Four Eyes

; Kenji Mizoguchi:

Crucified Lovers

; Mikio Naruse:

When a Women Ascends the Stairs

; Nagisa Oshima:

Naked Youth

,

Boy

; Masaki Kobayashi:

hara-kiri

; Tômu Uchida:

Kiga Kaikyo - The Straits of Hunger

; Kihachi Okamoto:

The Emperor and a General

; Shôhei Imamura:

Profound Desire of The Gods

,

Black Raib

; Kon Ichikawa:

I Am a Cat

; Takeshi Kitano:

Sonatine

,

Kids return

; Kiyoshi Kurosawa:

Kairo

,

Tokyo Sonata

; Hirokazu Kore-eda:

Nobody knows

,

Still walking



*Please be noted that not all of the titles listed above will be screened in some venue cities.
Schedule
Basel

| | |
| --- | --- |
| Dates | Wednesday, April 2 - Wednesday, April 30, 2014 |
| Venue | Stadtkino Basel |
Lugano

| | |
| --- | --- |
| Dates | Thursday, April 24 - Thursday, May 22 |
| Venue | Cinema Iride |
St. Gallen

| | |
| --- | --- |
| Dates | Tuesday, May 6 - Monday, June 30, 2014 |
| Venue | Kinok Cinema |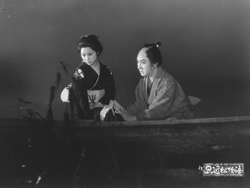 Crucified Lovers ©1954 Kadokawa Pictures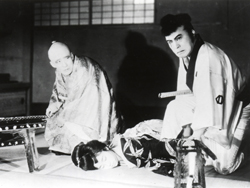 A Pot Worth One Million Ryo
©1935 NIKKATSU Corporation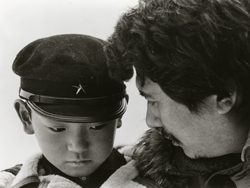 Boy ©Oshima Productions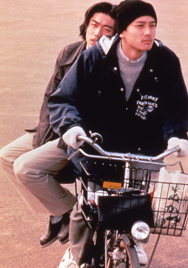 Kids return ©1996 Bandai Visual, OFFICE KITANO
Adobe Reader software is available for free download from the Adobe Systems web site. To download and install Adobe Reader,
click on this link

and follow the instructions given for your operating system.
[Contact Us]
The Japan Foundation
Media and Communications Section, Arts and Culture Dpt.
Person in charge: Honda (Ms.)
Tel: +81-(0)3-5369-6064
E-mail: Mayu_Honda@jpf.go.jp
(When sending an e-mail, please enter a half-width character "@" instead of a full-width character "@.")