Logical Emotion: Contemporary Art from Japan
The Japan Foundation is pleased to present Logical Emotion: Contemporary Art from Japan, an exhibition jointly organized by curators from Japan and Switzerland, to commemorate the 150th anniversary of diplomatic relations between these two countries. The event is scheduled to begin at the Museum Haus Konstruktiv in Zürich, Switzerland in October, 2014, and then travelling to Poland and Germany.
With 14 participating artists, architects, and designers, the exhibition will consist of over 80 works including new site-specific works and large-scale installations. Logical Emotion, the title of which might seem to be paradox at first, introduces new aspects of Japanese contemporary art through its genre-breaking display of works that contain both logical and emotional elements.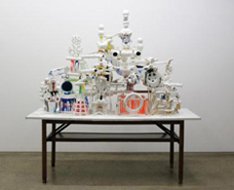 Teppei Kaneuji
White Discharge (Built-up Objects #10), 2010
© the artist
Courtesy of ShugoArts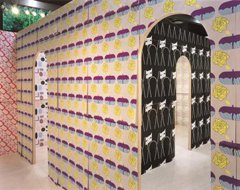 Kazunari Hattori
Installation view: Kazunari Hattori November 2010, Ginza Graphic Gallery, 2010
Photo: Mikiya Takimoto
Read an essay on the exhibition written by curator Kenjiro Hosaka in Wochi Kochi Magazine.
Overview
Schedule of Exhibition
Curators
Kenjiro Hosaka (Curator, The National Museum of Modern Art, Tokyo)
Sabine Schaschl (Director/ Chief Curator, Museum Haus Konstruktiv)
Organizers
The Japan Foundation, the participating museums
Participating Artists
Noe Aoki, Koji Enokura, Kazunari Hattori, Akihisa Hirata, Ryoji Ikeda, Teppei Kaneuji, Yayoi Kusama (only in Switzerland and Germany), Taiji Matsue, Masayasu Mitsuke, Shinji Ogawa (only in Poland), Tatsuo Miyajima, Hiroshi Sugito, Go Watanabe, Yuichi Yokoyama
Switzerland

| | |
| --- | --- |
| Dates | October 2, 2014 - January 11, 2015 |
| Venue | Museum Haus Konstruktiv, Zürich |
| Sponsored by | Swiss International Air Lines |
| Supported by | Culturescapes |

Akihisa Hirata
perspective for Häm, 2014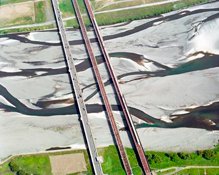 Taiji Matsue
JP-22 03, 2006
© TAIJI MATSUE
Courtesy of TARO NASU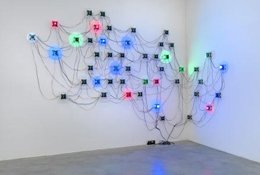 Tatsuo Miyajima
Life (Corps sans Organes) No.17, 2013
© Tatsuo Miyajima and Lisson Gallery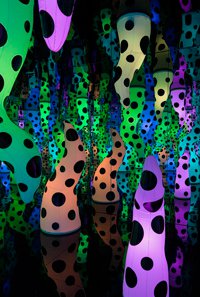 Yayoi Kusama
LOVE IS CALLING, 2013
© Yayoi Kusama
Courtesy of David Zwirner, Victoria Miro Gallery, Ota Fine Arts, Yayoi Kusama Studio Inc.
[Contact Us]
The Japan Foundation
International Operations Section 2, Arts and Culture Dept.
Persons in charge: Oyamada (Ms.), Nagata (Ms.), Sugie (Ms.)
Tel: +81-(0)3-5369-6063
Email: Q_europe_mideast_africa@jpf.go.jp
(When sending an e-mail, please enter a half-width character "@" instead of a full-width character "@.")