Looking Back on Eight International Creations in Performing Arts – Online Talk Session:

From the Perspective of Process Observers
In order to widely share the production process of international creations in performing arts and spread awareness of international exchange in a new way, the Japan Foundation introduced the observer system and recorded the production process of eight works produced from FY2020 to FY2021. As part of this new initiative, online talk session by total of eight observers is held twice, on February 18 (Friday) and February 25 (Friday), to discuss the current situation of international creations in performing arts during the COVID-19 pandemic and the outlook for the future.
What is the Observer System?

This is a new method in which third parties from various backgrounds follow the production process of a particular project as observers and publicize their observations through reports etc. By sharing this process, the international collaboration in performing arts can be widely communicated to the general public, at the same time, promoting international collaborations by more performance groups and artists in the future. In addition, we aim to promote awareness of new forms of international exchange by showing behind-the-scenes of creation process that people normally do not encounter.
At a time when people's movements are restricted, we provide a series of behind-the-scenes views showing how creations beyond national borders were born.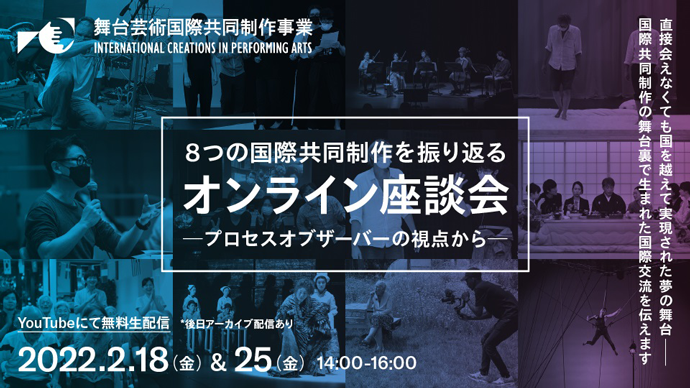 Presented by:

The Japan Foundation

Date and time:

1st session:

Friday, February 18, 2:00 p.m. to 4:00 p.m.

2nd session:

Friday, February 25, 2:00 p.m. to 4:00 p.m.

Broadcast medium:

The Japan Foundation Online YouTube Channel

1st session: https://www.youtube.com/watch?v=USNQdxVKmPs
2nd session: https://www.youtube.com/watch?v=dmJCvVR_OWM

*Archives of roundtable discussions will be broadcast from March.
Observers
Panelists for the 1st Session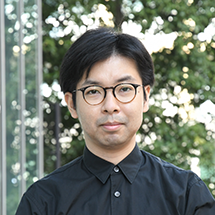 YOKOBORI Masahiko
Project covered: Seinendan and Pascal RAMBERT (France) "KOTATSU"
After working as a program coordinator at Festival/Tokyo and TPAM (Performing Arts Meeting in Yokohama) and as a producer at Tokyo Metropolitan Theatre, YOKOBORI Masahiko currently works as a full-time lecturer at Atomi University, Niiza, Saitama. He studied dramaturgy at Tokyo University of the Arts and University of Music and Theatre Leipzig. He is also working as a freelance dramaturg.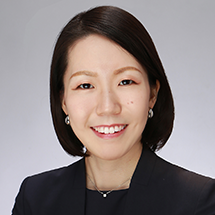 KUREMIYA Yurika
Project covered: Setagaya Public Theatre and Rapahëlle Boitel (France) "Firece 5"
Researcher and art manager in the field of dance. Her main area of investigation is contemporary dance. Studied in France on a scholarship from the French government and received her master's degrees from the Université Paris VIII and Waseda University. Has been contributing articles to in magazines as Alternatives théâtrales and Dancehouse Diary, and online media such as RealTokyo, while also being involved in the production of numerous dance performances and festivals.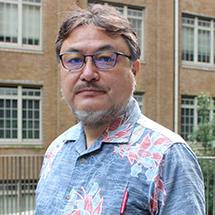 OSHITA Yoshiyuki
Project covered: Saitama Arts Theatre and Christopher Green (U.K.) "The Digital Home"
Ph.D. (Philosophy in Art). An expert on cultural policies. Professor of Faculty of Economics, Doshisha University. Visiting Professor of International Research Centre for Japanese Studies. He also has worked as advisers for local governments such as Shizuoka Prefecture and Tsuruoka City and Academic ambassador of Expo 2025 Osaka, Kansai. He published many books and articles, including Arts Council:practical problems about arm's length principle (SUIYOSHA Publishing Inc., 2017).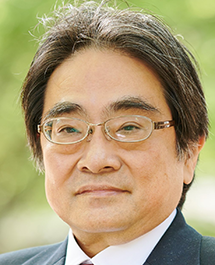 UCHINO Tadashi
Project covered: SCOT (Suzuki Company of Toga) and Restu Kusumaningrum (Indonesia) "Electra"
UCHINO Tadashi received his MA in American Literature (1984) and Ph.D. in Performance Studies (2002), both from the University of Tokyo. He was a professor at the Graduate School of Arts and Sciences (1992-2017) and received the title of professor emeritus at the U. of Tokyo (2019). He is currently a professor at the Department of Japanese Studies, Faculty of Intercultural Studies, Gakushuin Women's College. His publication includes The Melodramatic Revenge (Keiso Shobo Publishing, 1996) and Crucible Bodies (Seagull Books, 2009). UCHINO has served in many Japanese academic societies, and is currently a contributing editor for TDR (Cambridge University Press).
Panelists for the 2nd Session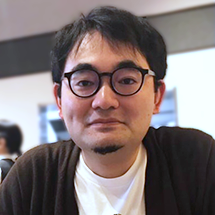 撮影:遠藤水城
SHIMANUKI Taisuke
Project covered: chelfitsch & Dai Fujikura with Klangforum Wien (Austria) "Work-In-Progress for Music Theatre Production"
Born in 1980. Living and working in Kyoto, Beppu, and Tokyo. He has been writing, editing and planning for various magazines and web media such as Bijutsu Techo, Tokyo Art Beat and CINRA. In recent years, he has also been active as a member of the research collective "UH-O" with NEJI Pijin and MIEDA Ai.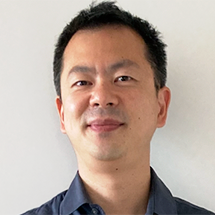 HORIKIRI Katsuhiro
Project covered: SPAC AUTUMN – SPRING 2021 – 2022 #2 "The Cherry Orchard"
Born in Fukushima City in 1983. Drama researcher and critic. He translated Le Tiers Temps (Hayakawa Shobo, 2021), co-translated Kabuki and Revolution Russia (Shinwasha, 2017) and Corpus Jan Fabre (Ronsosha, 2010), and co-authored Scandinavian Performing Arts (Sangensha, 2011) and Encylopedia of Japanese Drama (Hakusuisha, 2016). His stage translations include Edward Bond's In the Company of Men (performed at Za-Koenji, 2019-2021).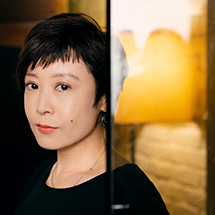 撮影:中村悠希
TAKAHASHI Ayako
Project covered: Campany Derashinera and LEE Ren Xin (Malaysia), LIU Juichu (Taiwan) "TOGE"
Received a Master's Degree (in theater studies and dance) from Waseda University, Graduate School of Letters, Arts and Sciences. Active as a writer mainly on topics related to contemporary theater, traditional performing arts, ballet, dance, musical and opera. She currently writes regularly for the online magazine Ontomo, focusing on theatre from an auditory perspective ("Mimi kara miru butai,") and the ballet magazine Swan Magazine ("Bare fan ni okuru opera mangekyo"). First prize winner at the 10th Japan Dance Critics' Award.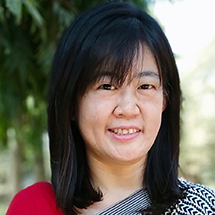 MINAMIDE Kazuyo
Project covered: S.C.ALLIANCE Inc. and Shen Kyomei RIBEIRO, Gabriel LEVY, Ari COLARES (Brazil) "Sky Bridge"
Associate Professor of Kobe College, Japan, and teaches global studies. Received PhD from Graduate University for Advanced Studies (SOKENDAI) in 2007. She has been conducting anthropological/ethnographic research with children on their socialization and education in Bangladesh's rural settings since 2000 and following up their lives till to date. Her publications in Bangladesh context among others include Anthropology of 'Child-sphere': Children in a Bangladesh's Rural Society (Showado, 2014) and an edited book Millennial Generation in Bangladesh (in press, The University Press Limited). Her work has been acknowledged with several awards including the Daido Life Foundation Incentive Award for Area Studies in 2020.
[Contact Us]
Performing Arts Section, Arts and Culture Dept., The Japan Foundation
Tel: +81-(0)3-5369-6063
E-mail: pa@jpf.go.jp
(When sending an e-mail, please replace the full-width "@" character with a half-width character.)