The Invitation Program for Professionals in Performing Arts 2023
The Japan Foundation will invite professionals at the forefront of the performing arts world in South Korea, Spain, Turkey, Australia, and Singapore, including the directors of influential performing arts festivals and theaters in the five countries, to Japan. This program is aimed at deepening understanding of Japanese performing arts overseas and facilitating the formation of networks among people involved in performing arts in the respective countries.
On December 14, 2023, a talk event will be held as part of the Yokohama International Performing Arts Meeting (YPAM), featuring professionals invited from three of the countries—festival directors from South Korea, Spain, and Turkey. They will share the new discoveries they have made during their visit to Japan and engage in dialogue regarding the future of performing arts exchanges.
Invitees
Country
Name
Affiliation
Title
Program Period
South Korea
Choi Seok Kyu
Seoul Performing Arts Festival (SPAF) 2022-2026
Artistic director
December 8-14, 2023
Spain
Angel Murcia
Veranos de la Villa
Artistic director
December 8-15, 2023
Turkey
Handan Uzal Dündar
Istanbul Theatre Festival
Programming & Operations Manager
December 9-18, 2023
Australia
Emma Porteus
Assembly 197
Co-Creative Director
December 7-13, 2023
Situate Art in Festivals
Executive Produce
Alex Wisser
Cementa Festival
Co-Founder,
Creative Director
December 6-15, 2023
Kandos School of Cultural Adaptation
Co-Founder
Singapore
Sara Joan Fang
Esplanade -Theatres on the Bay
Head of the Children and
Youth Programming
January 10-17, 2024
Profile
Choi Seok Kyu (South Korea)
Artistic director of Seoul Performing Arts Festival (SPAF) 2022-2026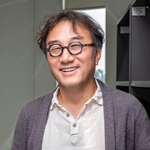 (c)KSJ
Choi Seok Kyu is a festival director, producer and researcher, currently working as artistic director of Seoul Performing Arts Festival (SPAF) from 2022-26 and has worked as creative director at Performing Arts Market in Seoul (PAMS). With a focus on the important themes of contemporary art, such as 'New narratives, 'Technology & Science Innovation and Post-humanism in arts', and 'Locality and Translocality', Kyu has developed numerous projects, including creative research residencies, labs and workshops. His previous positions include: festival director and creative director for - UK/Korea Season Festival 2017-18; Chuncheon International Mime Festival; Ansan Street Arts Festival. In 2005 he founded AsiaNow productions, in which for over 10 years he worked for Korean theaters in the field of international exchange, while also developing various international co-productions and residency projects as a producer, and dramaturge. Since 2013, he has been working for the Asian Producers' Platform and APP Camp, a collaborative network of Asian producers for the development of various projects.
Angel Murcia (Spain)
Artistic director of Veranos de la Villa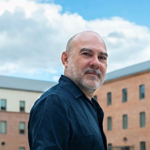 Angel Murcia was born in the Basque Country (Spain) in 1967.
He has been an executive producer and cultural events manager since 1989, both in the public and private sectors. Besides serving as executive producer for various production companies, he has worked as a production manager for the Barcelona and Valencia City Councils, La Abadía theatre in Madrid, the Madrid Regional Government (Comunidad Autónoma de Madrid), and the Spanish Ministry of Culture. Actually, he is the Artistic Director of Veranos de la Villa, organized by the Madrid City Council from 2020.
He has always combined his work as a producer and cultural manager with teaching Production and Management in Performing Arts, where he has focused on the public sector. He has given classes in masters courses at the Ortega y Gasset University Institute, La Fábrica and Factoria Cultural, and he has led training courses for the Technology Centre for the Performing Arts (Spanish ministry of Culture, Education and Sports). He has also lectured in Spain and in South America for the Spanish Agency for International Development Cooperation (AECID), and for the National Institute of Performing Arts and Music (INAEM); he was invited by the China Central Academy of Drama (ACAD) to give a lecture on operation and management of theatre groups at the International Forum of Theatre Group Management.
Handan Uzal Dündar (Turkey)
Programming & Operations Manager of the Istanbul Theatre Festival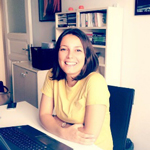 Born in Turkey in 1984.
Handan Uzal Dündar graduated from the Ege University, Department of Radio, TV & Cinema of the Communication Faculty in 2006. Upon graduation, she lived in France for six months to further her language skills. In 2007, she moved to Istanbul, where she worked for various production companies as assistant director in TV shows and advertisements.
She joined the Istanbul Foundation for Culture and Arts (İKSV) in 2010 and after gaining professional experience in different departments of the foundation for a year, she became a permanent member of the Istanbul Theatre Festival in 2011. Since then, she has been in the team organising the most prestigious and biggest scale performing arts event in Turkey.
As of 2022, Handan Uzal is the Manager of the Istanbul Theatre Festival, responsible for both programming and operations, working alongside a curator that changes every two years. She is also responsible for the Gülriz Sururi – Engin Cezzar Theatre Encouragement Award, granted annually by the İKSV.
Emma Porteus (Australia)
Co-Creative Director of Assembly 197, Executive Producer of Situate Art in Festivals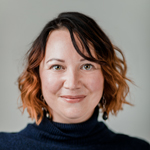 (c)Melanie Kate Creative
Emma Porteus believes deeply in the power of art to positively transform both people and communities. She has over 15 years' experience working as a performance maker and producer on interdisciplinary projects throughout Australia and Internationally, including with Vrystaat Festival (South Africa), ANTI Festival (Finland), Sydney Festival (NSW) Dancehouse, FOLA, Melbourne Fringe Festival, Next Wave (Vic), Tracks (NT), Dark Mofo, Mona Foma, Tasdance, Ten Days on the Island, Festival of Voices, Junction Arts Festival and Tasmania Performs (Tas). In her current role as Co-Creative Director of Assembly 197 and Executive Producer of Situate Art in Festivals, she is really interested in performance and art-making models that connect people and places. She creates and produces tourable live, visual art, and festival events that can be delivered in any community, in any country, to produce rich experiences that speak directly to the place, the people, and communities who help create it.
Alex Wisser (Australia)
Co-Founder and Creative Director of Cementa Festival, Co-Founder of Kandos School of Cultural Adaptation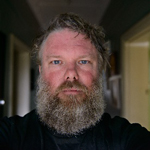 Alex Wisser is an artist and creative producer living and working in regional NSW in the town of Kandos. His practice involves large-scale, long-term projects within a cross disciplinary, community engaged practice exploring the potential of art to participate in everyday cultural contexts. He has participated in the establishment and development of Cementa Festival and the Kandos School of Cultural Adaptation, both regionally based, socially embedded arts initiatives that work to adapt and engage contemporary art culture to real world contexts with social as well as cultural benefits. He has participated in delivering five successful Cementa festivals, giving over 200 artists the opportunity to explore the socially engaged form and works to constantly refine and rethink the capacity of art to function in cultural contexts other than the gallery or artworld. His contributions to KSCA have been several, including a long-term engagement with farming communities seeking to change the culture of farming to more sustainable methods. This work has led to the formation of several festivals and public explorations of regenerative farming and has contributed significantly to the changing of public and official attitudes towards these novel forms of agriculture.
Sara Joan Fang (Singapore)
Head of the Children and Youth Programming at Esplanade - Theatres on the Bay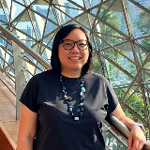 Sara Joan Fang is the Head of Children and Youth Programming at Esplanade - Theatres on the Bay, the national performing arts centre in Singapore. She oversees strategic planning and execution of various programs for families and schools, including March On, an annual 10-day children's festival that explores relevant issues for the young through multi-disciplinary programs, and Feed Your Imagination, Esplanade's main school-catered series. Prior to this appointment, Sara led the producing team that presents the Singapore International Festival of Arts and was also a music producer for more than 10 years.
Sara is a fan of Japanese arts and artists – in 2016, she organized Super Japan, Esplanade's first country-focused festival which spanned 10 days and saw 120 programs, 560 artists and over 150,000 audiences. She hopes to find future collaborative opportunities between Japan and Singapore artists through this visiting program.
[Contact Us]
Performing Arts Section, Arts and Culture Dept., The Japan Foundation
Tel: +81-(0)3-5369-6063
E-mail: pa@jpf.go.jp
(When sending an e-mail, please replace the full-width "@" character with a half-width character.)