Noism, RYUTOPIA's residential company, to perform in two cities in Romania
The Japan Foundation, with co-operation of Romanian organizations, will send Noism, a professional dance company based in Niigata, to Bucharest, the capital of Romania, and Sibiu, the host city of the Sibiu International Theatre Festival, from March 27 to April 7, and present their original performances.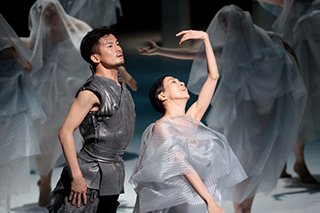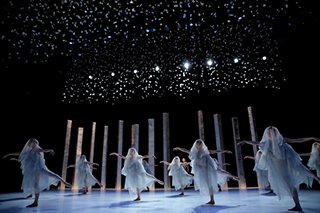 Photos: Kishin Shinoyama
Outline
Overview
Dates
Bucharest: Thursday, March 30, 2017
Sibiu: Wednesday, April 5 – Thursday, April 6, 2017
Venue
Bucharest: I.L. Caragiale National Theatre of Bucharest
Sibiu: Teatrul National Radu Stanca Sibiu
Organized by
The Japan Foundation
Co-Organized by
Embassy of Japan in Romania, Teatrul National Radu Stanca Sibiu,
Art Production Foundation
Special Sponsorship
JT International Romania
Cooperated by
I.L. Caragiale National Theatre of Bucharest
Company profile
Noism was founded in April 2004 when dancer/choreographer Jo Kanamori was appointed as Artistic Director of the dance division of RYUTOPIA Niigata-City Performing Arts Center. Noism is the only company in Japan to become resident of a public theater. The company is consisted of two groups: the core performing group "Noism1," and the group of apprentice dancers "Noism2." Besides their activities in Japan, they have performed in 11 cities in 8 overseas countries since 2007. Today, Noism continues to earn acclaim for representing artistic aspects of the city. The company was given the Dance Award of the 8th Asahi Performing Arts Award in 2008.
www.noism.jp/
Program in Romania
Bucharest:
Noism Dramatic Dance Vol.3

La Bayadère – Nation of Illusion
Noism has created a series of original multi-layered storytelling dance performance based on well-known programs from opera and ballet.
La Bayadère – Nation of Illusion was created as the third volume of the series and premiered in June, 2016. La Bayadère, a masterpiece of classical ballet, has been boldly transformed into a new story exclusively for Noism by the playwright Oriza Hirata. The costumes and stage art for the performance have been created by professionals who are active in various fields today. It is performed by a group of 20 dancers, which consists of dancers from Noism1 and Noism2, and guest actors from the Shizuoka Performing Arts Center (SPAC). Noism's La Bayadère is a work that faces historical, religious, and ethnic issues of the modern society and has received a great response from the audience.
* La Bayadère – Nation of Illusion will be played in the National Theatre of Bucharest.
* In Sibiu, The Match Seller's Tale and Passacaglia will be played. They are Noism's new works and will be premiered in January 2017 in Niigata.
[Contact Us]
The Japan Foundation
Arts and Culture Department, International Operation Section II
Person in charge: Takeda (Mr.), Toyota (Ms.)
Tel: +81-(0)3-5369-6063
E-mail: arts2@jpf.go.jp
(When sending an e-mail, please replace the full-width "@" character with a half-width "@" character.)