Taiko Group Ondekoza's Original Film "JOURNEY OF ONDEKOZA – DREAM OF THE EARTH" to be Shown on KENYA-JAPAN DAY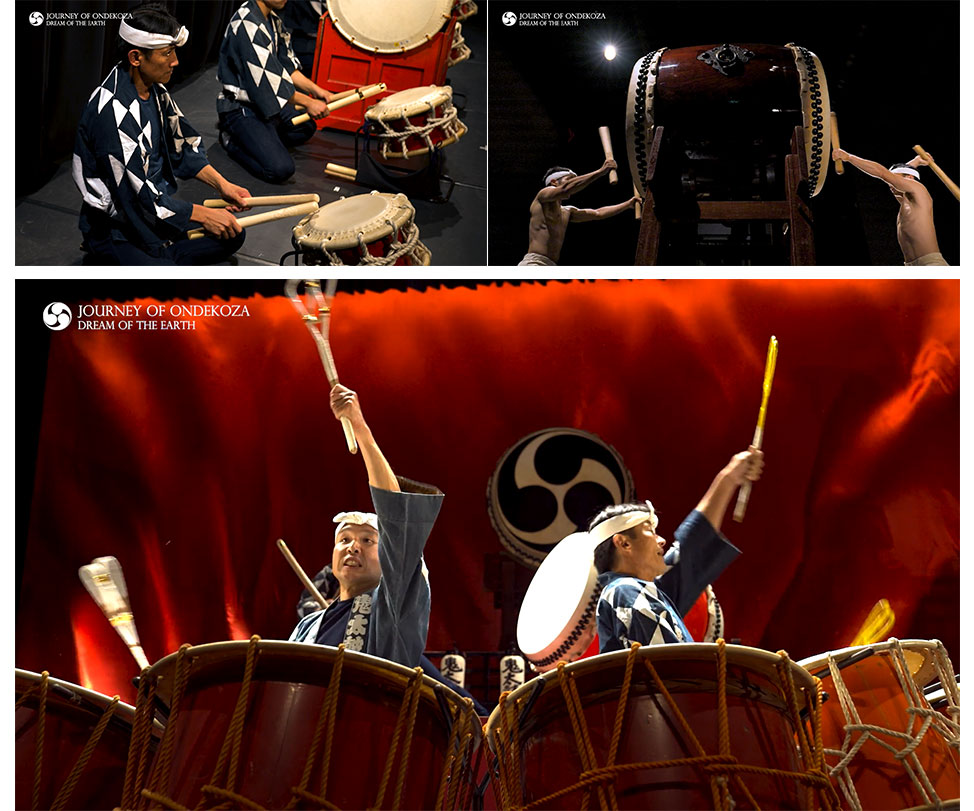 To celebrate the 60th anniversary of diplomatic relations between Japan and Kenya, the Japan Foundation (JF) is collaborating with the Embassy of Japan in Kenya to screen the original film "JOURNEY OF ONDEKOZA – DREAM OF THE EARTH" on KENYA-JAPAN DAY, with the aim of broadly showcasing the allure of Japanese culture in Kenya.
Originally aired on Senegal's state-run broadcaster RTS in fiscal 2021, "JOURNEY OF ONDEKOZA – DREAM OF THE EARTH" received high acclaim for its visually stunning portrayal of the harmony between Japan's natural landscapes and Wadaiko drumming. On the occasion of Kenya's Japan Day, the film will include additional features such as a special arrangement and performance of Kenya's popular song "Jambo Bwana" in the Ondekoza style, allowing the Kenyan audience to intimately experience the rhythms of Japanese Wadaiko.
Through this film screening, we not only aim to introduce the appeal of Wadaiko drumming to Kenya, but also hope that this initiative will further strengthen the friendship between Japan and Kenya.
JOURNEY OF ONDEKOZA- DREAM OF THE EARTH
Screening Date
November 18, 2023, Kenya Time (Planned)
Screening Venue
National Museum of Kenya Courtyard (Nairobi)
Co-hosted by
Embassy of Japan in Kenya
※For details regarding admission and screening times, please refer to the Embassy of Japan on Kenya's official Facebook page(https://www.facebook.com/JapaninKenya/)and X account(https://x.com/JapaninKenya?s=20)
About Ondekoza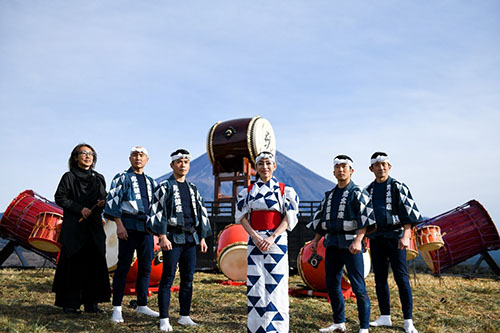 Ondekoza was founded in Sado in 1969 based on the philosophical concept of "Sogakuron" conceived by the late DEN Tagayasu—the idea that "running and drumming are one, and a reflection of the drama and energy of life." After completing the Boston Marathon in 1975, the members immediately took to the stage and made a spectacular debut by performing on a large drum measuring about 115 cm in diameter. Ever since, the group has put on Wadaiko performances in numerous countries, including the United States, China, Croatia, Italy, Switzerland, Germany, Saudi Arabia, the Democratic Republic of the Congo, South Africa, and Qatar.
In 2006, Ondekoza launched a project called "Music & Rhythms," where it explores forms of artistic expression beyond Wadaiko drumming, such as crafting musical instruments from bamboo. The group is actively involved in endeavors to connect children across the globe through musical experiences, continually striving to spread the appeal of Wadaiko around the world. Running, drumming, dancing—Ondekoza of Mt. Fuji continues to take on challenges.
[Contact Us]
The Japan Foundation, Arts and Culture Dept., Performing Arts Section
Persons in Charge: Shin (Ms.), Torishima (Ms.)
Tel: +81-(0)3-5369-6063
E-mail: pa@jpf.go.jp
(When sending an e-mail, please enter the half-width character instead the full-width character for "@.")