Publisher Spotlight article series
The publishers and editors who introduce Japanese books to readers overseas are as indispensable as translators in intercultural exchange through books. As part of the follow-up to its Support Program for Translation and Publication, the Japan Foundation interviewed six publishers from among those that have translated and published Japanese books overseas under the Program. We asked them about the response from readers, their process for selecting works to publish, the issues they face in publishing translated books, and what titles they would like to publish from now on.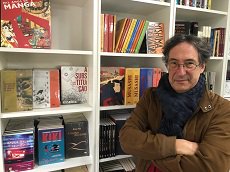 Ever since the establishment of its office in 1989 in the Japanese neighborhood of the Liberdade district of São Paulo, this company has translated and published a wide range of books, including world classics, contemporary novels, East Asian literature, culture, philosophy, history, architecture, and more. From its inception, the company has enjoyed strong ties with the Japanese-Brazilian community and Japanese-Brazilian authors, and has grown to become one of the major Japanese literary publishing houses in Brazil. As of April 2022, the company has published 78 Portuguese translations of Japanese works.
Editora Estação Liberdade Ltda【PDF:1.5MB】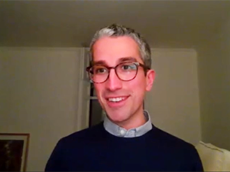 Peter Blackstock
VP, Deputy Publisher
Grove/Atlantic, Inc. / U.S.A.
Grove/Atlantic, Inc. was formed in 1993 through the merger of Grove Press, founded in 1947, and Atlantic Monthly Press, founded in 1917. Based in New York City, the company has published innovative literary fiction, nonfiction, poetry, and plays written in all the languages of the world. In Japanese literature, the company offers an extensive collection of Oe Kenzaburo, and continues to be involved with the works of Mishima Yukio, Donald Keene, Yoshimoto Banana, Murata Sayaka, and Kirino Natsuo, among others. In 2000, as part of a program inviting overseas editors to observe publishing conditions in Japan and engage in exchange with people in relevant positions, the Japan Foundation invited Morgan Entrekin, currently president and publisher of Grove/Atlantic, to Japan.
Grove/Atlantic, Inc.【PDF:1.5MB】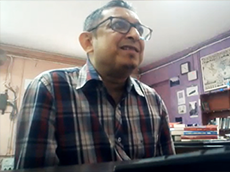 As the publishing arm of Jadavpur University in Kolkata, Jadavpur University Press publishes academic books, research papers, and translated works, reprints rare books, and reissues existing publications from the university's collection. Their first foray into translations came in 2011, when they published the first Bengali translations of Machiavelli's The Prince and Leonardo da Vinci's notebooks in collaboration with an Italian university. In 2017, translator and university faculty member Abhijit Mukherjee received an award from Paschimbanga Bangla Akademi for his contributions to the translation of Japanese literature into Bengali.
Jadavpur University Press【PDF:1.3MB】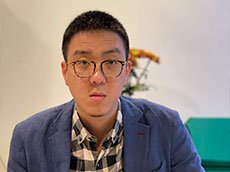 Founded in Hanoi in 2005. In the same year, it published Dang Thuy Tram (Thuy's Diary), written by a 27-year-old woman who had died in the Vietnam War. The book sold more than 500,000 copies and became a social phenomenon, breaking records for Vietnamese publishing. Since its founding, the company has translated and published foreign literary works, including Japanese literature. It has covered almost all the major works of Murakami Haruki and Yoshimoto Banana in particular. In recent years, around 25 percent of its publications have been works written originally in Vietnamese. In addition to literary works, the company also publishes manga, politics, economics, and other works.
Nha Nam Publishing and Communications JSC【PDF:1.1MB】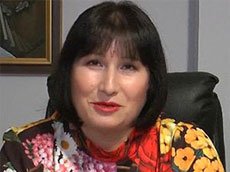 Founded in 1998, this is one of Albania's leading publishing houses. For its publication of selected classical and contemporary works from around the world as well as its quality editing and design, OMBRA GVG has won many cultural awards, including the 2010 Lumo Skëndo award of the Albanian Ministry of Tourism, Culture, Youth and Sports and the National Library. In the realm of Japanese literature, the press is especially dedicated to translating and publishing works from the Meiji period to the present day, beginning with its 2015 publication of Death by Water (Oe Kenzaburo).
OMBRA GVG Publishing House【PDF:1.4MB】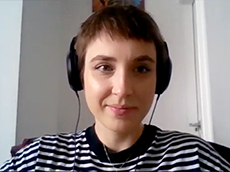 Since 2006, Wydawnictwo Dwie Siostry (Two Sisters Publishing House) has been publishing books for children and teenagers under the slogan "Education through Play." From reprinting classic Polish children's books to translating and publishing new picture books from around the world, it has earned national and international acclaim for book production that unites the highest quality text and graphic design. The publishing house has received many national and international awards, including awards for children's books from the International Board on Books for Young People (IBBY) and the Bologna Prize for the Best Children's Publishers of the Year.
Wydawnictwo Dwie Siostry【PDF:1.4MB】
[Contact Us]
The Japan Foundation
Arts and Culture Dept.
Planning and Coordination / Literary Arts Section
Tel: +81-(0)3-5369-6060