More than

Worth Sharing
Translators' Roundtable: Tawada Yoko's The Emissary

Tawada Yoko's novel Kentoshi has been published in more than 10 languages. In 2018, the English edition won the National Book Award for Translated Literature (U.S.A.), garnering a great deal of attention. In this month's roundtable, Tawada and five translators from Thailand, the US, Germany, Norway, and Turkey will discuss the appeal of this novel and share anecdotes about its translation process. Tawada and the translators will read passages from the book in Japanese and in the translated languages. At the end of the roundtable there will be Q&A session for viewers.

*English translation: Margaret Mitsutani
Outline of the event
Streaming schedule:

Friday, February 26, 7:00 p.m. – 8:30 p.m. (Japan Standard Time)

Access (URL)

https://livecast.biz/translatorsroundtable2/
(No registration required, archived for later viewing)

Language

Japanese (A video subtitled in English will be posted at a later date.)
Roundtable speakers
Author
Tawada Yoko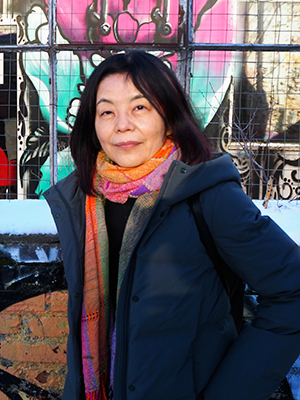 (c) Elena Giannoulis
Tawada Yoko was born in Tokyo in 1960 and moved to Germany after graduating from Waseda University with a degree in Russian Literature. She has a master's degree from the University of Hamburg and a doctorate from the University of Zurich. Tawada has received accolades, including the Akutagawa Prize, Tanizaki Prize, Yomiuri Prize for Literature, Goethe Medal, Kleist Prize, National Book Award, and Japan Foundation Award. She writes in both German and Japanese and frequently gives readings and lectures around the world. Tawada currently resides in Berlin.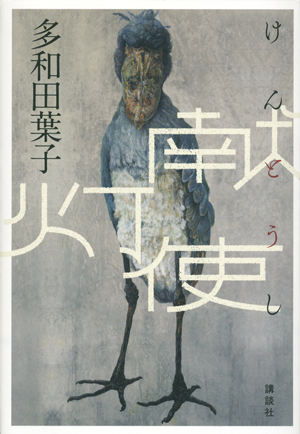 Tawada Yoko, Kentoshi, Kodansha, 2014, ISBN: 9784062191920
Translators
Hüseyin Can Erkin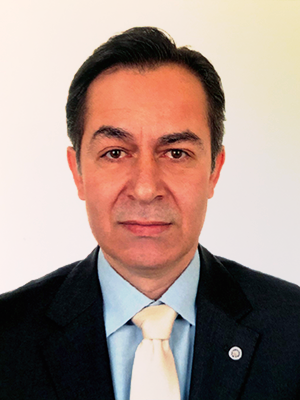 Hüseyin Can Erkin, who was born in 1968, received his undergraduate degree from Ankara University's Department of Japanese Language and Literature in 1991. He went on to earn a master's degree in history from Hokkaido University in 1996 and then a doctorate in Japanese studies from Ankara University in 2001. He has served as a visiting researcher/professor at the University of Tokyo, Rikkyo University, the National Institute of Japanese Literature, and the National Museum of Japanese History. He is currently a professor of Japanese literature at Ankara University. He has translated authors' works, including Tawada Yoko, Oe Kenzaburo, Kawabata Yasunari, Mishima Yukio, Tanizaki Junichiro, Dazai Osamu, Miyazawa Kenji, Murakami Haruki, Murakami Ryu, Abe Kobo, Murata Sayaka, and Natsukawa Sousuke, into the Turkish language.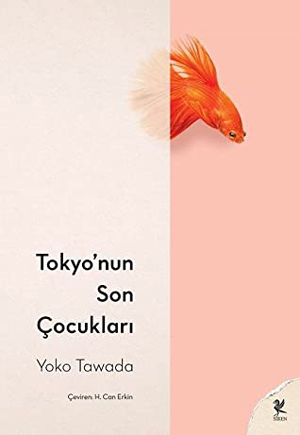 Tokyo'nun Son Çocukları, translated by Hüseyin Can Erkin, Siren Yayınları, 2020, ISBN: 9786055903824
Tara Ishizuka Hassel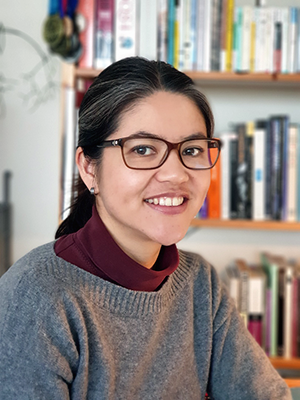 Tara Ishizuka Hassel resides in Oslo, Norway, and is a member of the Norwegian Association of Literary Translators. She received a master's degree in Japanese studies from the University of Oslo in 2005. She has studied in Japan at two different times and has three years of experience working in Japanese culture-related areas. Short translations include Ibuse Masuji's Salamander, Mishima Yukio's The Fountains in the Rain, Kawakami Hiromi's Oboreru [Drowning], and Tawada Yoko's Fushi no Shima [Island of immortality] (all published by Solum Bokvennen, 2018). Longer literary translations include Yokoyama Hideo's Six Four (Kagge, 2019) and Tawada Yoko's The Emissary (Solum Bokvennen, 2020). She is currently translating Chikyuu ni Chiribamerarete [Scattered across the Earth] by Tawada Yoko.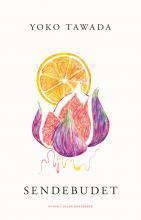 Sendebudet, translated by Tara Ishizuka Hassel, Solum Bokvennen, 2020, ISBN: 9788256021260
Muthita Panich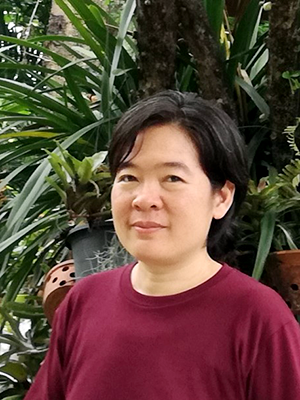 Muthita Panich has been a translator of Japanese literature and non-fiction to Thai since 2005. Main translations include works by Tawada Yoko (The Bridegroom Was a Do, 2014; The Emissary, 2019), Murakami Haruki (1Q84, co-translated in 2011; The Colorless Tazaki Tsukuru and His Years of Pilgrimage, 2014; Haruki Murakami Goes to Meet Hayao Kawai, 2018), Abe Kazushige (IP/NN, 2014), Abe Kazushige and Isaka Kotaro (Captain Thunderbolt, 2017) (all published by Gamme Magie), and Matsuura Rieko (Ura Bajon [Secret Version], Earnest Publishing, 2016). She also works as an interpreter in various fields.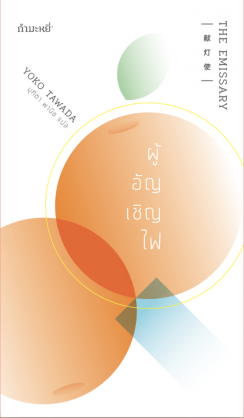 ผู้อัญเชิญไฟ, translated by Muthita Panich, Gamme Magie, 2019, ISBN: 9786167591926
Peter Pörtner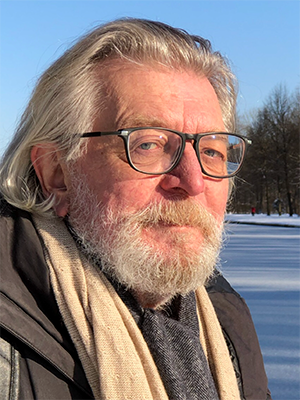 Peter Pörtner was born in 1953 and currently resides in Germany. After graduating from the University of Marburg and the University of Tübingen, he studied Japanese philosophy at the University of Tokyo. After working as a German language instructor at Osaka University of Foreign Studies (current School of Foreign Studies, Osaka University), he earned a doctorate from the University of Hamburg in 1990 and then became an associate professor there. He has been a professor of Japanese Studies at the University of Munich's Japan Center since 1992, where he has focused on the history of Japanese intellectual thought and literature for more than 25 years. He has translated the works of many Japanese authors into German, including Tawada Yoko, Nishida Kitaro, Kajii Motojiro, and Nakahara Chuya.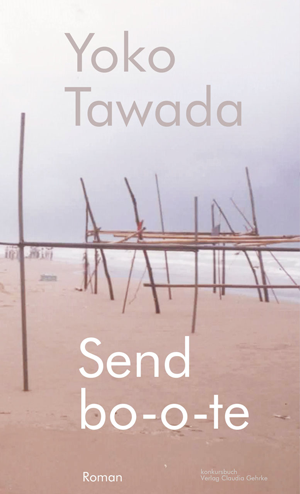 Sendbo-o-te, translated by Peter Pörtner, Verlag Claudia Gehrke, 2018, ISBN: 9783887696887
Margaret Mitsutani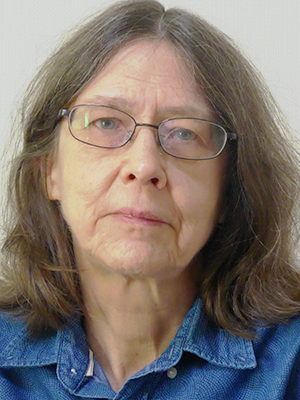 Margaret Mitsutani was born in Pittsburgh, Pennsylvania (U.S.A.), and after graduating from the College of Wooster she earned a master's degree in comparative literature from the University of Tokyo. She taught for more than 40 years at the Sugiyama Jogakuen University Junior College, Tokyo Institute of Technology, and Kyoritsu Women's University, and is now a professor emeritus at Kyoritsu Women's University. She has translated works by Tawada Yoko, Kakuta Mitsuyo, Oe Kenzaburo, and others. In 2018, her English translation of Tawada Yoko's The Emissary received the National Book Award for Translated Literature (U.S.A.).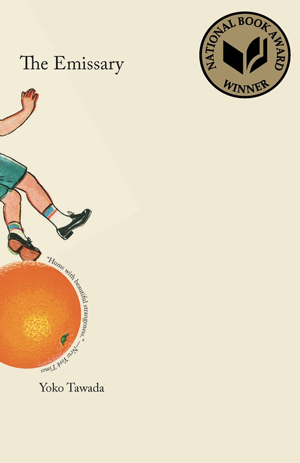 The Emissary, translated by Margaret Mitsutani, New Direction, 2018, ISBN: 9780811227629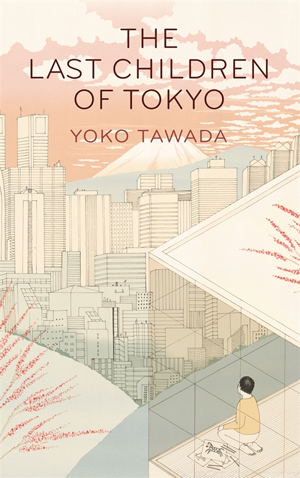 The Last Children of Tokyo, translated by Margaret Mitsutani, Granta Publications, 2018, ISBN: 9781846276705
Facilitator
Matsunaga Miho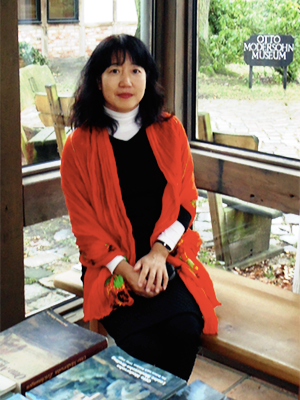 Matsunaga Miho is a translator and professor in Waseda University's Faculty of Letters, Arts and Sciences. She has translated books including Bernhard Schlink's The Reader (Shinchosha, 2000), Rainer Maria Rilke's The Notebook of Malte Laurids Brigge (Kobunsha New Translation Classics, 2014), and Ingeborg Bachmann's The Thirtieth Year (Iwanami Bunko, 2016). In 2000 she won the Mainichi Publishing Culture Award Special Prize, and in 2015 she won the Japan Picture Book Awards Translated Picture Book Prize.
[Contact Us]
The Japan Foundation
Arts and Culture Dept., Planning and Coordination Section
Tel: +81-(0)3-5369-6060
Email: arts@jpf.go.jp
(When sending an e-mail, please replace the full-width "@" character with a half-width character.)