More than

Worth Sharing
Translators' Roundtable: Aoyama Nanae's Hitori biyori

Hitori biyori, the winner of the 136th Akutagawa Prize, is Aoyama Nanae's coming-of-age story about the 20-year-old protagonist, Chizu. Thus far, the novel has been published in more than five languages. This month, Aoyama and translators from Korea, China, Germany, and Croatia will discuss the appeal of the novel and share anecdotes about its translation process. Aoyama and the translators will read passages from the book in Japanese and in the translated languages. At the end of the roundtable, there will be a Q&A session for the viewers.
Outline of the event
Streaming schedule:

Thursday, March 25, 2021, 7:00 p.m. – 8:30 p.m. (Japan Standard Time)

Access (URL):

https://livecast.biz/translatorsroundtable3/
(No registration required, archived for later viewing)

Language:

Japanese (A video subtitled in English will be posted at a later date.)
Roundtable speakers
Author
Aoyama Nanae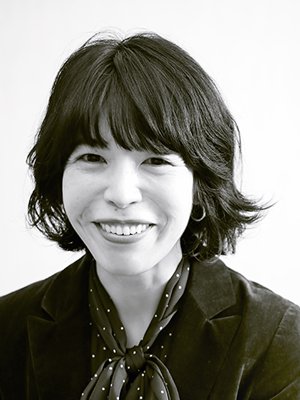 (c) Kaori Nakabayashi
Aoyama Nanae was born in Kumagaya City, Saitama Prefecture, in 1983, and her debut novel Mado no akari [The Light of Windows] (Kawade Shobo Shinsha) won the Bungei Prize. Her 2007 novel Hitori biyori [A Perfect Day to Be Alone] (Kawade Shobo Shinsha) was awarded the 136th Akutagawa Prize, and her 2009 story Kakera [Fragments] (Shinchosha) received the 35th Kawabata Literary Prize. Other works include Watashi no ie [My House] (Shueisha, 2019) and Migawari [Surrogate] (Gentosha, 2020). Aoyama has been a lecturer in the Department of Creative Writing at Tokai University's School of Cultural and Social Studies since 2019.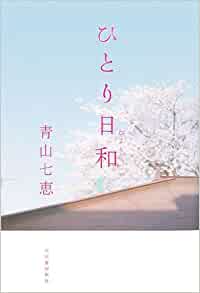 Aoyama Nanae, Hitory biyori, Kawade Shobo Shinsh, 2007, ISBN: 9784309018089
Translators
Lee Young-mi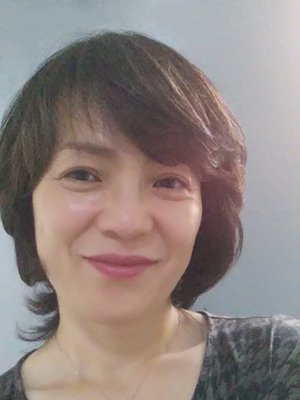 After graduating from Ajou University's Department of Korean Language and Literature, Lee Young-mi received a master's degree from Waseda University's Graduate School of Letters, Arts and Sciences. In 2009 she was awarded the 2nd Japan Foundation Poranavi Award for Literary Work/Translation. Major translations include Yoshida Shuichi's Tokyo Wankei [Tokyo Bayscape] (2004), Villain (2008), and Ikari [Anger] (2015); Okuda Hideo's Kuchu Buranko [Flying Trapeze] (2005) and Chōchō senkyo [Mayoral Election] (2007), all published by EunHaeng NaMu; Imamichi Tomonobu's Dante "Divine Comedy" lecture (Antiquus, 2008); Abe Kobo's The Ruined Map (Munhakdongne, 2013); Murakami Haruki's Zatsubun-shū [Collected Essays] (Biche, 2011); and Hirano Keiichiro's Kekkai [Dam Break] (Munhakdongne, 2013) and Dawn (Munhakdongne, 2015).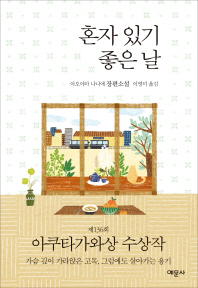 혼자 있기 좋은 날, translated by Lee Young-mi, Yeamoonsa, 2015, ISBN: 9788927415350
Zhu Jiarong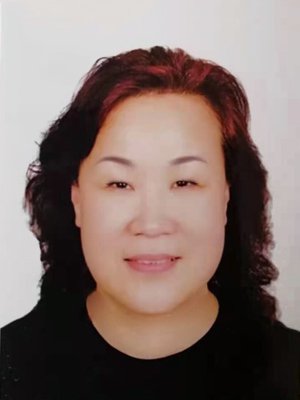 Zhu Jiarong is an associate professor at an institution of higher education in China, where she lectures and advises students working on master's degrees in Japanese language and literature in the Japanese language faculty. Her main areas of expertise are modern Japanese literature and literary translation. While lecturing on these subjects, she has translated and introduced Japanese literary works to China for many years, translating more than 100 works by dozens of Japanese writers into simplified Chinese. These translations include 10 works by Aoyama Nanae.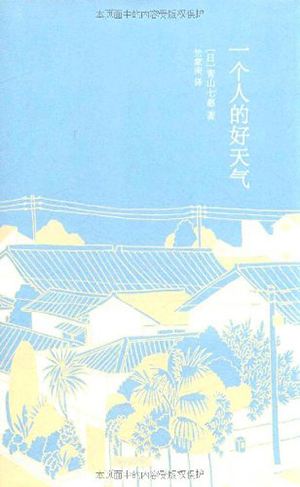 一个人的好天气, translated by Zhu Jiarong, Shanghai Translation Publishing House, 2011, ISBN: 9787532752980
Katja Busson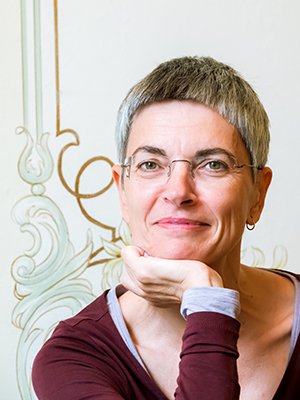 (c) Michaela Weber
Katja Cassing (pen name Katja Busson) was born in Germany in 1970. She took up Japanese studies and English language and literature at Trier University and Waseda University. Since receiving a PhD in Japanese studies from Trier University, she has devoted herself for many years to compiling a Japanese-German dictionary. She has translated numerous works into German, including works by Higashino Keigo, Fujiwara Iori, Tanizaki Junichiro, Kurumatani Choukitsu, Machida Ko, Miyashita Natsu, Aoyama Nanae, and Kawakami Mieko.
Eigenwetter, translated by Katja Busson, Cass Verlag, 2015, ISBN: 9783944751054
Mirna Potkovac-Endrighetti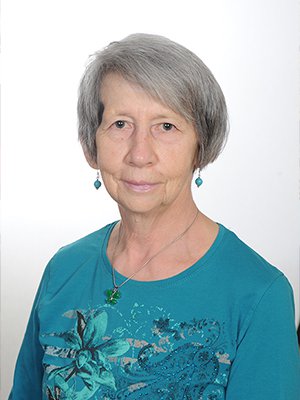 Mirna Potkovac-Endrighetti was born in Zagreb, Croatia, in 1953. She graduated from the Academy of Music, Zagreb, majoring in violin. She began studying Japanese on her own at the age of 17. After working for the Zagreb Philharmonic Orchestra, she came to Japan and was accepted at the Osaka University of Foreign Studies. She received a master's degree in Japanese Studies from the university's graduate school in 1980. Since returning to Croatia, she has been living in Rijeka, where she was a permanent member of the Rijeka Symphony Orchestra at the National Theatre Ivan Zajc until her retirement. She has many years of experience as a translator, with her most significant translations being Shimazaki Toson's The Broken Commandment (Liber, 1987), Natsume Soseki's Kusamakura (Mathias Flacius, 2012), Oe Kenzaburo's A Personal Matter (Mathias Flacius, 2005), and poet Otomo Tabito's thirteen verses in praise of sake (Knjizevna Rijeka). She has also translated works by Sakaguchi Ango, Miyazawa Kenji, Ogawa Yoko, Enchi Fumiko, Yoshimoto Banana, and Haitani Kenjiro, among others, into Croatian.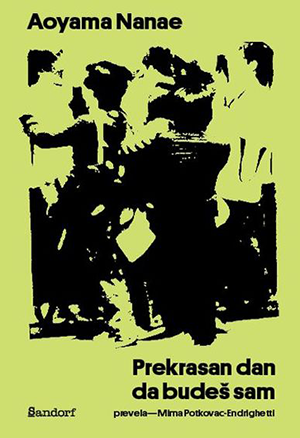 Prekrasan dan da budeš sam, translated by Mirna Potkovac-Endrighetti, Sandorf, 2021, ISBN: 9789533511603
Facilitator
Nozaki Kan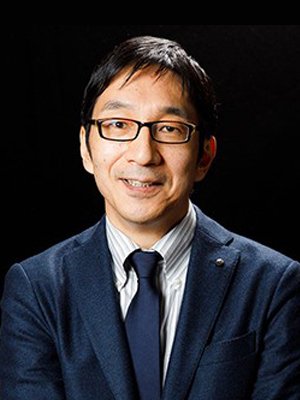 (c) Takuma IMAMURA
Born in 1959, Nozaki Kan is a scholar of French literature. He is a professor at the Open University of Japan and an honorary professor at the University of Tokyo. His books include Jean Renoir: Ekkyō suru eiga [Films That Transcend Borders] (Seidosha, 2001, Suntory Prize for Social Sciences and Humanities), Akachan kyōiku [Educating Infants] (Seidosha, 2005, Kodansha Essay Prize), Ihō no kaori [Parfum exotique]: Nerval's Voyage to the Orient (Kodansha, 2010, Yomiuri Prize for Literature), and Mizu no nioi ga suru yōda: Ibuse Masuji no hō e [There's a smell of water—Follow Ibuse Masaji] (Shueisha, 2018, Kadokawa Gakugei Prize). He has translated numerous works by Honoré de Balzac, Stendhal, Gérard de Nerval, and Jean-Philippe Toussaint.
[Contact Us]
The Japan Foundation
Arts and Culture Dept., Planning and Coordination Section
Tel: +81-(0)3-5369-6060
Email: arts@jpf.go.jp
(When sending an e-mail, please replace the full-width "@" character with a half-width character.)