Support for Japanese Studies at Russian universities through donation from JT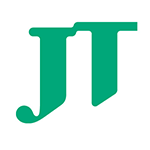 The Japan Foundation received a donation from JT, and has been using it to provide intensive support for Japanese Studies at two Russian universities since 2014. This chiefly involves supporting undergraduate and postgraduate students' studies at Japanese universities for a period of one semester or one academic year.
The support program covers Saint Petersburg State University and Far Eastern Federal University, which are respectively located in Russia's Imperial capital Saint Petersburg, where the Japanese language has been taught since the early 18th century, and Vladivostok, which is on the other side of the Sea of Japan and has deep historical ties with Japan. The two cities form the western and eastern gateways to the expanse of Russia.
In addition, the two universities also have deep ties to the Japan Foundation through Japanese language education and Japanese Studies, and received the Japan Foundation Special Prizes: Saint-Petersburg State University in 2006 and the Oriental Studies Institute, Far Eastern National University (the predecessor of Far Eastern Federal University) in 2003.
Students from these Universities with a strong interest in Japanese society, history and culture deepen their expertise and form networks, while having firsthand experience of living Japan.
JT's corporate social responsibility and the Japan Foundation's pursuit of Japanese language education overseas and Japanese Studies, link up to cultivate human resources who will contribute to mutual understanding between Japan and Russia.
[Contact Us]
The Japan Foundation
Japanese Studies and Global Partnerships Programs Dept, Europe, Middle East and Africa Section
Person in charge: Kajiwara (Ms.)
TEL:+81-(0)3-5369-6071
FAX:+81-(0)3-5369-6041