Special Interview: Why I study Japanese -Kevin Reynolds-
Kevin Reynolds, a Canadian figure skater, passed N2* of the Japanese-Language Proficiency Test (JLPT) which is organized by the Japan Foundation and Japan Educational Exchanges and Services (previously Association of International Education, Japan).
Why do you study Japanese? What do you think is the role of JLPT? What is your goal to study Japanese? - Kevin answers those questions in words of his own.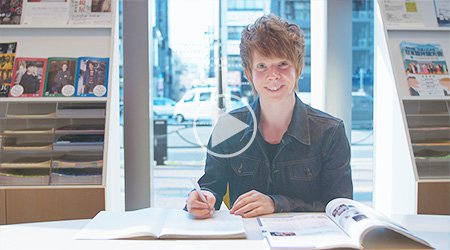 *N2 is the ability to understand Japanese used in everyday situations, also Japanese written clearly on a variety of topics, such as articles and commentaries in newspapers and magazines.

You can read the interview in English Wochi Kochi magazine, the Japan Foundation's online magazine which publishes articles on cultural exchanges in the world.
The Japan Foundation develops and offers Japanese learning materials for the people who study Japanese/ teach Japanese!