The Japan Foundation, Manila
The Japan Foundation, Manila
EPA training team: HAYAKAWA Naoko, EMORI Etsuko, MUTA Aya, TAKEMOTO Kyoko
Secondary school education team: IDE Gouhei, OBINATA Haruna, MATSUDA Ryoko
JFT-Basic team: TAKEI Kojiro
Nihongojin support team: FURUKAWA Yoshiko
(1) Pre-Arrival Japanese-Language Training Based on EPAs Revamped in its 11th Year: "Build Ties Even in the COVID-19 Pandemic!"
Pre-arrival Japanese-language training based on EPAs (Economic Partnership Agreements) has entered its 11th year, and the latest round of training is being held from March to August, 2021. The major difference compared to other years is that the large-scale training, during which around 300 individuals all live in dormitories and participate in full-day classes for a period of six months, has been shifted online for the first time.
Having decided to shift the training online, we set about reorganizing the curriculum and coming up with teaching materials at a rapid pace. We embarked on the challenge of changing the main teaching material to "Marugoto: Japanese Language and Culture" (The Japan Foundation), and of adopting a class format of online flipped classes that were premised on students preparing for lessons using e-learning content. Subsequently, with the cooperation of the Philippine government, we delivered tablets and other teaching materials to each of the candidates across the island nation, which is made up of over 7,000 islands, and by some means or other, we were ultimately able to commence the training.
In the early stages of the training, it was as if we had disturbed a beehive – "I can't log in to classes!", "I can't submit my online test!" – but with that rocky start now having settled down, the training will face a crucial period from here on. The new style of training that is underway connects teachers and candidates spread across remote locations. Our slogan this term is that "connections continue," even online. The path the candidates are following is connected to Japan.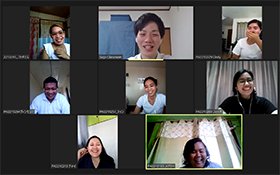 Teachers and students are "connected" in the online classes
(2) We will Persevere for the Future!
All in-person classes at schools in the Philippines were halted in fiscal 2020 due to the spread of COVID-19, and the students' study has switched entirely to studying at home. Citizens aged under 18 are essentially not permitted to go out, so they are learning on their own using mainly self-studying teaching materials (modules).
Their Japanese-language learning is no exception to this. Currently, the Japanese language is taught as an elective subject at secondary and high schools in the Philippines.
At The Japan Foundation, Manila, we decided to make "My Day" the theme of this year's NiViCon video contest for secondary and high school students, which we launched last year, in order to encourage students to feel connected with each other despite circumstances rendering them unable to go to school and restrained from going out also. We chose this theme because we wanted the students to display the results of their Japanese-language learning by expressing in the Japanese language how they are spending each day while they are unable to attend school.
The outcome was that the contest as a whole attracted around 100 entries. The prize-winning works that stood out among them were superb videos that exude a sense of hope toward the future while powerfully facing up to the difficulties of the current situation. By all means, follow the link below to watch the videos.
The winning works in the 2nd NiViCon video contest
https://bit.ly/3nGck90
(3) Mascot Character Created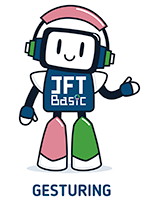 JFT Basic-Kun
JFT Basic-Kun was created as a mascot character to promote JFT-Basic Japan Foundation Test for Basic Japanese (hereinafter "JFT-Basic"). The Filipino staff came up with a draft of the character, and a Filipino designer then created the character based on that draft. It is thus a "made in the Philippines" character.
JFT-Basic is utilized as a test to measure the Japanese-language ability that foreigners visiting Japan for work will need to communicate in the lifestyle situations they encounter, and to measure the Japanese-language ability foreigners need to obtain "Specified Skilled Worker 1" visa status. However, because it has a lower profile than the Japanese-Language Proficiency Test (JLPT), and because currently it is not really possible to travel to Japan from the Philippines due to the impact of COVID-19, the number of people sitting JFT-Basic is not increasing. Going forward, when we publicize JFT-Basic on Facebook or through seminars, we will use this JFT Basic-Kun with the aim of making more people aware of JFT-Basic.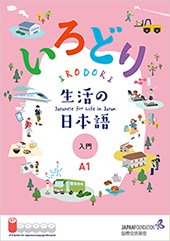 "Irodori: Japanese for Life in Japan – Starter A1"
"Irodori: Japanese for Life in Japan – Starter A1" was published in November 2020. We will use this teaching material to hold the "Irodori A1 Pilot Course" (scheduled to begin in May 2021). To begin with, we will try out which teaching methods are good to use with this teaching material. We then plan to make those results available to educational institutions and Japanese-language teachers in the Philippines.
(4) Let's Learn Online! Let's Get Together!
Amid the COVID-19 pandemic, we began holding "Marugoto: Japanese Language and Culture" Japanese-language course online from July 2020 in place of in-person classes. The students are learning through a combination of e-learning on "JF Japanese e-learning Minato" and class sessions on Zoom. Conversation practice using breakout rooms is one of the popular features in the classes. This is an opportunity for the participants to discuss their work and hobbies with their classmates in the Japanese language. This is the third time the A1 course has been run online, and we will begin holding it for the fourth time in May. An A2 class also got underway from April. You could say that being able to take the course from regions a long way from Manila is one of the benefits unique to the online format.
In February, the Nihongo Fiesta, which is a regular event, was held online, and the final judging of the Nihongo Speech Contest took place. In the preliminary rounds in Mindanao, Visayas and Manila, 52 speeches were presented in the student, non-student and open divisions, and of those contestants, nine made it through to the finals. The speeches were successfully held online without any problems. The top prize was won by a working doctor, for a speech entitled "Fight Against COVID-19." You could probably say it was a speech that was possible to hear only because of the current circumstances.
At the Philippine Nihongo Teachers' Forum (PNTF) in May, workshops will be held and 12 teachers will give presentations on their Japanese-language education practices. We are looking forward to those presentations.
48th Nihongo Speech Contest Winners
https://jfmo.org.ph/events-and-courses/48th-nihongo-speech-contest-winners/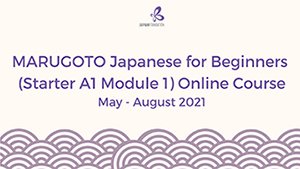 Let's go back to basics! "Comprehensible input" was confirmed at the PNTF.