Kokusai Koryu Kikin Nihongo Kyoiku Kiyo (The Japan Foundation Japanese-Language Education Bulletin)
Electronic edition:

ISSN 2435-9750 from Vol. 16

Print edition:

ISSN 1349-5658 from Vol. 1 to Vol. 15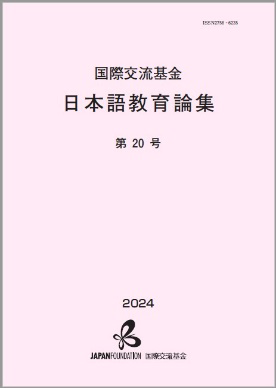 The Japan Foundation Japanese-Language Education Bulletin publishes articles and reports written by Japanese-language education specialists, Japanese-language experts dispatched abroad, and staff members involved in the Japan Foundation's Japanese-language education projects, and introduces discussions, practices, surveys, and research on Japanese-language education in various countries and regions to people involved in Japanese-language education.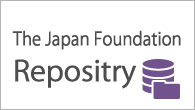 The Japan Foundation Repository provides all papers of the latest issue as well as back issues. Japanese-Language Education around the Globe (1991-2009), Current Report on Japanese-Language Education around the Globe (1994-2004) and The Japan Foundation Japanese Language Institute, Urawa Bulletin (1991-2004) are also available for your reference.
(Japanese, with English Abstracts)
We would be grateful if you, the readers, would give us your frank opinions and impressions.
Submission Guide
The editorial board members (including external members) and referees review the submitted papers from among the manuscripts written as "Paper on Educational Practice," "Paper on the Development of Educational Material," "Research Paper," "Research Note," and "Report." (Click here for details on the submission categories)
Call for Submissions for Vol.19, FY2022
Paper submission has been closed.
[Contact Us]
The Japan Foundation Japanese-Language Institute, Urawa
Research and Development Section
The Japan Foundation Japanese-Language Education Bulletin Secretariat
5-6-36, Kita-Urawa, Urawa-ku, Saitama-city, Saitama Prefecture, Japan
Tel:048-834-1183 Fax:048-831-7846
E-mail:jfnckt@jpf.go.jp
(When sending an email, please replace the full-width "@" character with a half-width character.)