Japonismes 2018
Background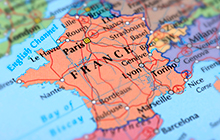 iStock.com/omersukrugoksu
To showcase comprehensively Japanese arts and culture overseas.
The idea of holding a Japan exposition overseas was proposed at the meeting of the "Beauty of Japan" Comprehensive Project Advisory Panel (chaired by Mr. Masahiko Tsugawa), which was organized by Prime Minister Shinzo Abe in October 2015. Prime Minister Abe then suggested the idea to French president François Hollande at the Japan-France Summit Meeting in May 2016. During the summit, the two leaders agreed to hold a large-scale event showcasing Japanese culture in Paris and other places in 2018, the year which marks the 160th anniversary of Japan-France diplomatic relations.
This major event, Japonismes 2018, takes place in France, mainly in Paris.
In September 2016, a secretariat was established within the Japan Foundation, and preparations for 2018 are now proceeding.
Outline

iStock.com/encrier
Reverence for nature and respect for harmony between differing values together provide a foundation for the aesthetics underlying Japanese culture, from traditional to contemporary. Taking such "aesthetics" as a theme, Japanese and French government agencies and related organizations collaborated on this initiative under the title of Japonismes 2018: les âmes en resonance.
Japonismes 2018 took place from July 2018 to February 2019. Exhibitions being programed include art from the Jomon period that represents the origin of Japanese culture, Ito Jakuchu, Rinpa School paintings, and the latest media art, anime and games. Performing arts range from Kabuki, Noh and Kyogen, and Gagaku to contemporary theater and Hatsune Miku. In addition, there is a wide range of cultural exchange programs featuring Japanese life culture, including cuisine, traditional festivals, Zen, martial arts, tea ceremony, and ikebana.
One of the aims of arranging these projects is to communicate the attractions of Japan in various aspects to the people of Paris, and through Paris to the rest of the world. In the run-up to the Tokyo 2020 Olympic and Paralympic Games, it is also expected that more and more people will get interested in visiting Japan and this initiative will boost further overseas development of Japan's superb food, sake, and kogei craft products.
Japonismes 2018

Official Program
"Japonismes 2018" introduced many different forms of art and culture through an official program of events such as exhibitions and stage performances nearly 100 venues in Paris and other locations during an 8-month period.
Japonismes 2018

Associate Program

*The application is closed.
The Japonismes 2018 Official Program is accompanied by the Japonismes 2018 Associate Program, which recognizes other Japan-related events organized in France in line with the aim of Japonismes 2018. The Associate Program enables an even broader audience to enjoy Japonismes 2018, communicating Japanese culture more widely.
Framework
Framework for Japonismes 2018 (PDF:496KB)
Adobe Reader software is available for free download from the Adobe Systems web site. To download and install Adobe Reader,
click on this link

and follow the instructions given for your operating system.
[Contact Us]
The Japan Foundation Arts and Culture Dept. Planning and Coordination Section
Tel: +81-(0)3-5369-6060 Fax: +81-(0)3-5369-6038
E-mail:info-japonismes2018@jpf.go.jp
(When sending an e-mail, please replace the full-width "@" character with a half-width "@" character.)