The Japan Foundation Awards (2018)
Yoko Tawada (Poet and Writer) [Japan]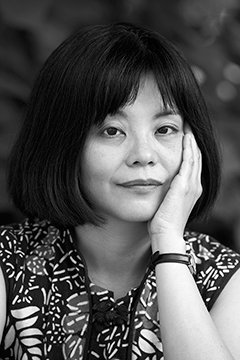 (c) Yves Noir
Yoko Tawada freely transcends the borders and languages of her native Japan and Germany, her home since 1982, creating a steady stream of poetry and novels over the years. Her works in German and Japanese have received high acclaim, attested by the many prestigious awards she has earned in both countries. As a bilingual writer of such caliber, she is a unique figure not seen before in modern Japanese literary history, and she vibrantly points to a new direction for the future of world literature.
Rather than write certain works in Japanese and others in German, Tawada has explored the realm between the two languages through diverse approaches, including composing a text in one language and then translating it into the other, or simultaneously creating German and Japanese versions of the same story. She also avidly gives readings at venues around the world, holding more than 1000 to date.
This passionate outreach has helped to attract a global following for Tawada's writings, which have been translated into many languages, and have been the focus of many international literary conferences and scholarly society meetings in Japan and the West. In these and other ways, her creations have energized international communication across borders and languages.
Writing in two languages and pursuing activities not confined by national borders, Tawada has pioneered a new transboundary realm of literature, while helping to further free Japanese literature from the language barriers that confine it. Attuning her ears to the wondrous music of words that resonates within and outside her native tongue, she takes us along on mirthful adventures to the fertile plain between languages, where we travel the depths of human absurdity, comicalness, and fear. This experimental endeavor is a journey to the world of profoundly human 21st century literature.
Through her cross-cultural literary activities Tawada has helped to advance true mutual understanding that breaks through the walls of nations and cultures. We present her with the Japan Foundation Award in the hope that she will continue to boldly blaze new paths through uncharted realms and to delight us with an ever richer music of words.
Toshio Hosokawa (Composer) [Japan]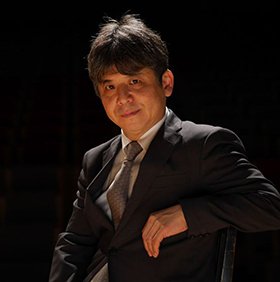 (c) Kaz Ishikawa
Toshio Hosokawa, pursuing his creative activities in mainly Europe and Japan, has firmly cemented his reputation as one of Japan's leading composers by crafting diverse works commissioned by major music festivals, orchestras, opera houses, and artists across Europe and North America.
Hosokawa studied composition at the Berlin University of the Arts for ten years starting in 1976. Since the performance of his compositions at the Darmstadt International Summer Courses for New Music in 1980, he has produced many outstanding works that always left the world waiting for the next. Among them are creations that were premiered to great success by some of the world's top conductors and performers, and continue to be performed today around the world as part of the contemporary repertoire. Examples include Hanjo (2004), an opera commissioned by the Festival d'Aix-en-Provence, Circulating Ocean (2005), an orchestral work commissioned by the Salzburg Festival and premiered by the Vienna Philharmonic, Matsukaze (2011), an opera based on a Noh play of the same name and directed by Sasha Waltz, and Horn Concerto – Moment of Blossoming, commissioned jointly by the Berlin Philharmonic, Barbican Centre, and Concertgebouw.
As Hosokawa has expressed in interviews, a central theme that drives his compositions is the conflict between the human desire to be one with nature and the reality that humans are destroying nature. He listens closely to the many different sounds of the natural world and weaves them into a score together with the emotions that arise from futile situations. The shock he felt from the Great East Japan Earthquake inspired him to compose two pieces in memory of the victims, Threnody for Viola Solo (2011) and Meditation for orchestra (2012), as well as another two that depict a mother who has lost her child to the tsunami generated by the earthquake—Klage for soprano and orchestra (2013) and the opera Stilles Meer (2014). In July of this year, his sixth opera, Erdbeben. Träume was premiered in Stuttgart. This work was produced based on the novel by Heinrich von Kleist The Chile Earthquake (1806).
Hosokawa's musical compositions, embodying messages that Japanese must never forget, have been performed across the world, contributing to the advancement of mutual understanding. We are awarding him with the Japan Foundation Award in anticipation of his further contributions in the years to come.
Spanish-Japanese Cultural Center of the University of Salamanca [Spain]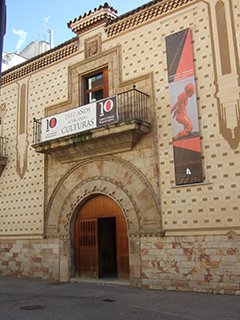 The University of Salamanca is celebrating its 800th anniversary this year as one of Europe's oldest universities, serving as a world-class center of scholarship and international exchange that has led in disciplines such as international law, philosophy, and literature from medieval times to today. Since the establishment of diplomatic ties between Japan and Spain, the university has hosted many Japanese researchers, students, and diplomatic service trainees.
The current Emperor and Empress of Japan have visited the university twice. On their first visit, they were Crown Prince and Crown Princess. Their visits inspired the establishment of the Spanish-Japanese Cultural Center of the University of Salamanca in 1999. Since then, the Center, which will mark its 20th anniversary in 2019, has consistently played a central role in the maintenance and strengthening of Japanese-Spanish relations. Its facilities include the Empress Michiko Hall, the only cultural center in the world to have been granted permission to bear the Empress' name, and the Ambassador Eikichi Hayashiya Library of Japanese Studies, a repository of books related to Japan.
The Spanish-Japanese Cultural Center actively carries out a broad array of extremely high-quality activities throughout the year to promote exchange with Japan, including programs for Japanese language education and introducing Japanese culture, and seminars on Japan's history, politics, international relations, and society. Every year it hosts the Japan Culture Week with the full support of the Japanese Embassy in Spain and the Japan Foundation. This event spans many different activities for sharing Japanese culture with participants, who include not only Spanish students, but also the university's international researchers and students, as well as local residents. In 2017, the Center featured a number of programs attended by the university's president and other leaders. The programs include the Fourth Symposium of the Spanish Association of Japanese Language Teachers, a Japanese doll exhibition, and "Japanese Design Today 100," a traveling exhibition organized by the Japan Foundation. These and other projects have earned the Spanish-Japanese Cultural Center high acclaim both domestically and internationally.
For many years, the Spanish-Japanese Cultural Center has promoted academic and cultural exchange in ways that have advanced the bonds of friendship between Japan and Spain, and mutual understanding in the international community, making a contribution highly deserving of the Japan Foundation Award. We bestow this award in a year that marks the 150th anniversary of the establishment of diplomatic relations between Japan and Spain and the 800th anniversary of the University of Salamanca, with the hope that the Spanish-Japanese Cultural Center will continue to flourish for many years to come.
The Japan Foundation Special Award 2018
Masahiko Tsugawa (Actor) [Japan]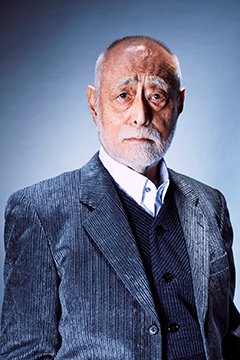 The late Masahiko Tsugawa served as the chair of the "Beauty of Japan" Comprehensive Project Advisory Panel, a committee formed by the Cabinet Office to study measures for globally communicating the Japanese people's aesthetics and values in ways contributing to international goodwill and world peace.
In his role as the panel's chair, Mr. Tsugawa advocated the pursuit of activities for enhancing Japan's presence in the international community through the power of culture, underscoring Japan's richly diverse values, and advancing world peace. As a vehicle for accomplishing this mission, he proposed the hosting of a "Japan Expo." That vision came to fruition this year as Japonismes 2018, this century's largest celebration of Japanese arts and culture.
In November 2016, the Japonismes 2018 Comprehensive Promotion Board was set up to work out the project details and oversee preparations. Appointed as Senior Chief for this board, Mr. Tsugawa provided insightful advice across the entire project. He also conceived and championed "FUKAMI – une plongée dans l'esthétique japonaise," an exhibition that expresses the overall concept of Japonismes 2018 by exploring Japanese aesthetics such as tradition vs. modernization, chaos vs. order, and eternity vs. a single moment. His other contributions to Japonismes 2018 include suggesting and implementing ideas for publicity and promotion.
Sharing his expertise as a man of culture with profound knowledge of Japanese culture, Mr. Tsugawa helped to make Japonismes 2018 a reality by proposing concrete actions for enhancing Japan's presence in the international community and fostering world peace. In so doing, he made a distinguished contribution to the advancement of cross-cultural understanding and goodwill among nations. It is for this contribution that we confer to him the Japan Foundation Special Award.
* The Japan Foundation Special Award
The Japan Foundation Special Award is presented to individuals and organizations whose contributions strongly merit recognition but are for some reason ineligible for the regular Japan Foundation Awards. Due to his passing away in August, Mr. Tsugawa is ineligible for the regular award, which is limited to candidates with the potential to continue excelling in their activities. For this reason, he is being honored with the Special Award instead.
[Contact Us]
The Japan Foundation Communication Center
Tel. +81-(0)3-5369-6075