Winter Garden: The Exploration of the Micropop Imagination in Contemporary Japanese Art
Since the interest in Japanese pop culture has been growing all over the world, The Japan Foundation has asked Ms. Midori Matsui, an art critic, to curate the exhibition. The subject of this exhibition is the world of "Micropop" as embodied by the generation of young Japanese artists who came onto the scene during the latter half of the 1990s and the first half of the 2000s. "Micropop," a word coined by Matsui, refers to the unique worldview of artists who rearrange diverse fragments of information and knowledge to give new meanings and uses to things that are outdated and commonplace.

Domestic Exhibition (May 23 - July 20, 2009)
This touring exhibition is completed.
February 23 - June 23, 2019
Tikotin Museum of Japanese Art (Haifa, Israel)
November 23 - December 12, 2018
Cite de la Culture (Tunis, Tunisia)
September 13 - 26, 2018
Galerie Mohamed El Fassi (Rabat, Morocco)
June 4 - 17, 2018
Ankara Contemporary Arts Center (Ankara, Turkey)
April 18 - May 9, 2018
Nazim Hikmet Sanat ve Kultur Evi (Istanbul, Turkey)
February 6 - 23, 2018
FO.VI Gallery (Kidričevo, Slovenia)
January 10 - 24, 2018
National Gallery of Bosnia&Herzegovina (Sarajevo, Bosnia&Herzegovina)
November 2 - December 9, 2017
National Center for Contemporary Arts (Minsk, Belarus)
August 17 - September 24, 2017
Komsomolsk-na-Amure City Museum (Komsomolsk-na-Amure, Russia)
July 14 - August 6, 2017
Far Eastern Art Museum (Khabarovsk, Russia)
June 24 - July 4, 2017
Sakhalin Art Museum (Yuzhno-Sakhalinsk, Russia)
May 23 - June 9, 2017
Museum and exhibition complex of Vladivostok State University of Economics Service (Vladivostok, Russia)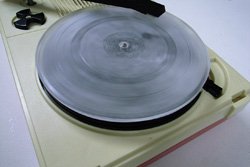 Lyota Yagi
VINYL (2006)
silicone, purified water, record player, freezer
©2006 Lyota Yagi
Courtesy: Mujin-to Production, Tokyo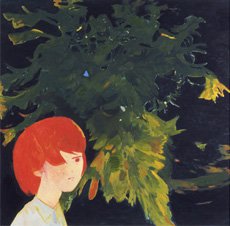 Makiko Kudo
might fly at night (2007)
oil on canvas, 117.0x117.0cm
©Makiko Kudo
Courtesy: Tomio Koyama Gallery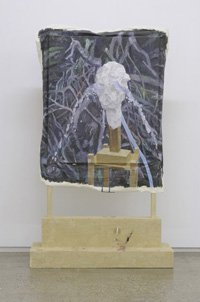 Masaya Chiba
Crying face (2008)
oil on canvas, wood, 160x93.3x30.7cm
©Masaya Chiba
Courtesy: ShugoArts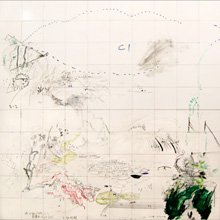 Masanori Handa
Turnoff Paradise sense-surfing part 1&2 (2007)
oil, felt-tip pen on tile, mounted on 2 wood panels, 148.0x148.0cm
Courtesy: Kodama Gallery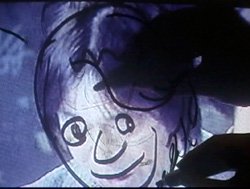 Taro Izumi
Curos Cave (2005)
DVD (8min.37sec)
Courtesy: HIROMI YOSHII
Catalog of the exhibition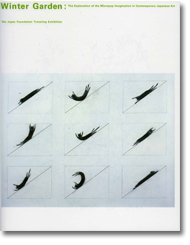 *Click to enlarge
This book is the catalogue of the exhibition entitled "Winter Garden: The Exploration of the Micropop Imagination in Contemporary Japanese Art." The exhibition was planned by the Japan Foundation and curated by art critic Midori Matsui to introduce a new generation of contemporary Japanese artists to the world. It will be traveling all over the world for next five to ten years.
The catalogue consists of images of all the exhibited works--35 drawings, paintings, and video works by 14 artists--and text written by Ms. Matsui. She coined the word "Micropop" to describe the mindset of the new generation of Japanese artists born in the late 1960s or after, who rearrange fragments of information and knowledge to suggest fresh ways of perceiving the world or give new meanings to the outmoded and banal. In the catalogue, she explained this new viewpoint using a lot of examples and images.
The catalogue also contains wonderful installation views of the exhibition held at the Hara Museum of Contemporary Art from June to July, 2009. The catalogue is written in both English and Japanese and is available at Library.
Catalog of the exhibition "Winter Garden: The Exploration of the Micropop Imagination in Contemporary Japanese Art"
In English and Japanese/ 84 pages
ISBN: 978-4-568-10379-3
Price: ¥ 952(tax excluded)
Date of Publication: August, 2009