Translator Spotlight Interviews with translators of Japanese literature
Literary translators play an essential role in bringing Japanese literature to readers around the world. And yet, even as more works of Japanese literature receive critical attention overseas, the spotlight has seldom fallen on the work translators do. In this interview series from the Japan Foundation, six translators of Japanese literature* into other languages discussing their work building intercultural bridges through language. The path from their first encounter with Japanese language and literature to resolving to become a translator; the challenges and passion behind the scenes; the value of sharing Japanese literature to global audiences; the appeal of Japanese writers and their work; and the books these translators would like to translate in future—these interviews share the words and deeds of translators at the front lines of international cultural exchange.
*The six translators were among the 23 translators who participated in "More than Worth Sharing: Translators' Roundtable Series," an online translator conversation series held in 2021.
Languages used: Japanese (with occasional English) (Japanese and English subtitles available) 
Translator profiles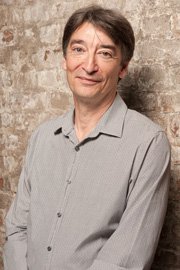 (c) Nippon Connection
Luk Van Haute
Born in Belgium in 1963, Luk Van Haute did research on Japanese literature at the University of Tokyo and obtained his PhD from the University of Ghent with a dissertation on the works of Nobel Prize winner Oe Kenzaburo. He translated into Dutch over 30 books, including works by Oe, Kawabata Yasunari, Murakami Haruki, and Kawakami Hiromi. He also compiled and translated an anthology of 42 modern Japanese short stories. Besides, Van Haute is the author of two books on Japan and numerous articles on Japanese culture and society for various newspapers and magazines. He has also lectured on these subjects at several universities.
*The interview video will be released on September 30, 2022.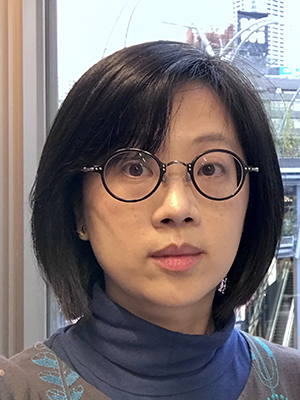 Huang Bijun
"Ellie" Huang Bijun was born in Taiwan in 1973 and translates Japanese literature into traditional Chinese language. Now based in Japan, she heads tai-tai-books, a collective working to publicize Taiwan's publishing scene. Her main translations include traditional Chinese editions of The Great Passage (Thinkingdom, 2013) by Miura Shion, Spring Garden (Linking Books, 2015) by Shibasaki Tomoka, Moso Kibun [Delusional Mood] (Reading Times, 2017) by Ogawa Yoko, Rokugatsu no Yuki [Snow in June] (Linking Books, 2019) by Nonami Asa, and "Otoko wa Tsurai yo" wo Tabi Suru [Journey in the Footsteps of "Tora-san"] (Thinkingdom, 2019) by Kawamoto Saburo.
*The interview video will be released on October 7, 2022.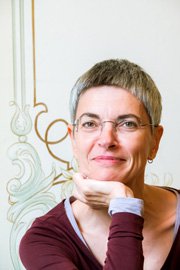 (c) Michaela Weber
Katja Cassing
Katja Cassing (pen name Katja Busson) was born in Germany in 1970. She took up Japanese studies and English language and literature at Trier University and Waseda University. Since receiving a PhD in Japanese studies from Trier University, she has devoted herself for many years to compiling a Japanese-German dictionary. She has translated numerous works into German, including works by Higashino Keigo, Fujiwara Iori, Tanizaki Junichiro, Kurumatani Choukitsu, Machida Ko, Miyashita Natsu, Aoyama Nanae, and Kawakami Mieko.
*The interview video will be released on October 14, 2022.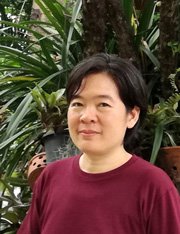 Muthita Panich
Muthita Panich has been a translator of Japanese literature and non-fiction to Thai since 2005. Main translations include works by Tawada Yoko (The Bridegroom Was a Dog, 2014; The Emissary, 2019), Murakami Haruki (1Q84, co-translated in 2011; The Colorless Tazaki Tsukuru and His Years of Pilgrimage, 2014; Haruki Murakami Goes to Meet Hayao Kawai, 2018), Abe Kazushige (IP/NN, 2014), Abe Kazushige and Isaka Kotaro (Captain Thunderbolt, 2017) (all published by Gamme Magie), and Matsuura Rieko (Ura Bajon [Secret Version], Earnest Publishing, 2016). She also works as an interpreter in various fields.
*The interview video will be released on October 21, 2022.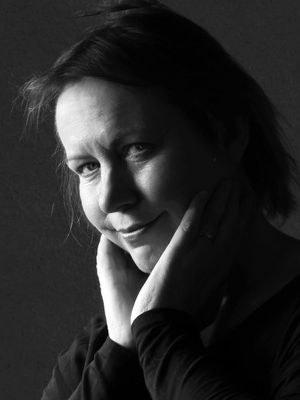 (c) KIT NAGAMURA
Ginny Tapley Takemori
Ginny Tapley Takemori has translated fiction by over a dozen early modern and contemporary Japanese authors. Her translation of Murata Sayaka's bestselling Convenience Store Woman (Grove Atlantic, 2018) was awarded the 2020-2021 Lindsley and Masao Miyoshi Prize. Her translations of Nakajima Kyoko's Naoki prizewinning The Little House was published in 2019 (Darf Publishers), Murata Sayaka's Earthlings in 2020 (Grove Atlantic / Granta), and Nakajima Kyoko's Things Remembered and Things Forgotten in 2021 (co-translation, Sort of Books). Her latest translation is Murata Sayaka's Life Ceremony (Grove Atlantic / Granta, 2022). She lives in Japan.
*The interview video will be released on October 28, 2022.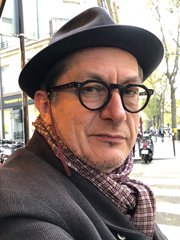 Patrick Honnoré
Patrick Honnoré translates Japanese contemporary literature and manga into French. Since 2016, he has been teaching Japanese-to-French translation at ESIT, Université Sorbonne Nouvelle - Paris 3. His translation of Mizuki Shigeru's NonNonBâ (Éditions Cornélius, 2006) was awarded the Prize for Best Album at the Festival International de la Bande Dessinée d'Angoulême in 2007, and he received the 17th Prix Konishi de Traduction Littéraire for La Tour de Tôkyô (Éditions Philippe Picquier) by Lily Franky. His many translations include works by Kawakami Mieko, Furukawa Hideo, Uchida Hyakken, and Yumeno Kyusaku.
*The interview video will be released on November 4, 2022.
Interviewer profile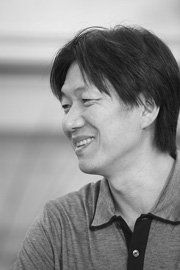 Photo: Nezu Chihiro
Kanehara Mizuhito
Born in Okayama Prefecture in 1954. Professor at Hosei University and translator of over 600 children's books, Young Adult novels, and other books, including A Pack of Lies (Kaiseisha, 1998), The Great Blue Yonder (Kyuryudo, 2002), the Percy Jackson series (co-translation, Holp Shuppan Publications), Blackham's Wimpy (Fukutake Shoten, 1990), A Man Without a Country (NHK Publishing, 2007), The Moon and Sixpence (Shincho Bunko, 2014), and A Girl I Knew / The Inverted Forest (Shinchosha, 2022). Also the author of essay collections including Hon'yaku wa meguru [Translator, Traveler] (Shunyodo Shoten, 2022) and adaptations of Japanese classics including Kana tehon chushingura [The Forty-seven Ronin] (Kaiseisha, 2012) and Ugetsu monogatari [Tales of Moonlight and Rain] (Iwasaki Shoten, 2012). Website: Kanehara Mizuhito
[Contact Us]
The Japan Foundation
Arts and Culture Dept., Planning and Coordination / Literary Arts Section
Tel: +81-(0)3-5369-6060
Email: arts@jpf.go.jp
(When sending an e-mail, please replace the full-width "@" character with a half-width character.)