The Collaborative Research Workshop for Aspiring Scholars in Japanese Studies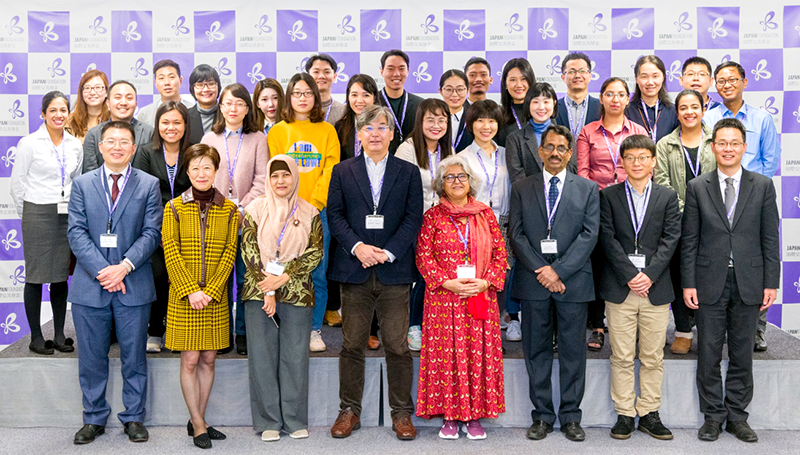 Building networks, creating a high-quality collaborative research.
Purpose of the Workshop
This 10-day workshop is designed to provide young scholars who are expected to take the lead in future Japanese Studies to enhance their skills in conducting international collaborative research.
It initially focuses on the fundamental knowledge for building an academic career and expands to cover the skills for networking across fields of research. And on the last day of the workshop, participants give their panel presentations, which are expected to be well-organized and of a high-enough quality to be presented at international conferences.
This final presentation requires participants not only to deepen their understanding of their own research but also to find things in common with the research of others. Participants are therefore required to work actively with other participants, graduate students from universities all across Asia, lecturers, and guests of this workshop to broaden their viewpoints to other fields of research.
the 2nd Collaborative Research Workshop 2019

A lecture titled "The Significance of Interdisciplinary Research" by Prof. Sonoda
Timetable
Date:Sunday, November 24 - Tuesday, December 3, 2019 (including travel days)
Location: the Japan Foundation Headquarters (Yotsuya, Tokyo), the University of Tokyo etc.
click to large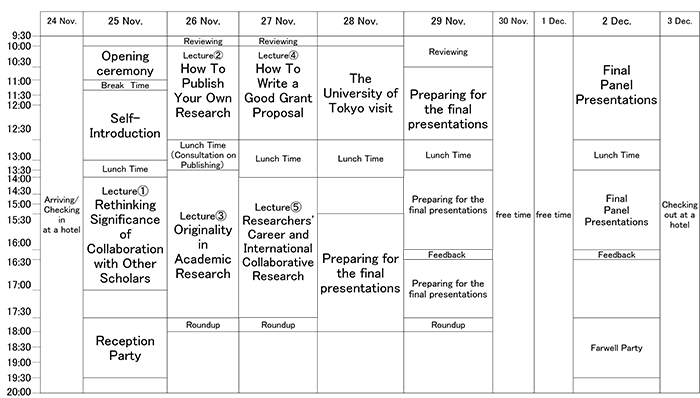 Day 1, Opening Ceremony, Self-Introduction, Lecture1 Rethinking Significance of Collaboration with Other Scholars, Reception Party.
Day2, Lecture 2 How to Publish Your Own Research, Lecture3, Originality in Academic Research,
Day3, Lecture4 How To Write a Good Grant Proposal, Lecture 5 Researcheres' Career and International Collaborative Research
Day4. The University of Tokyo Visit, Preparing for the Final Presentations
Day 5, Preparing for the final presentations
Day 6 and 7, Free time
Day8 Final Panel Presentations, Farawell Party【PDF:48KB】
During the workshop…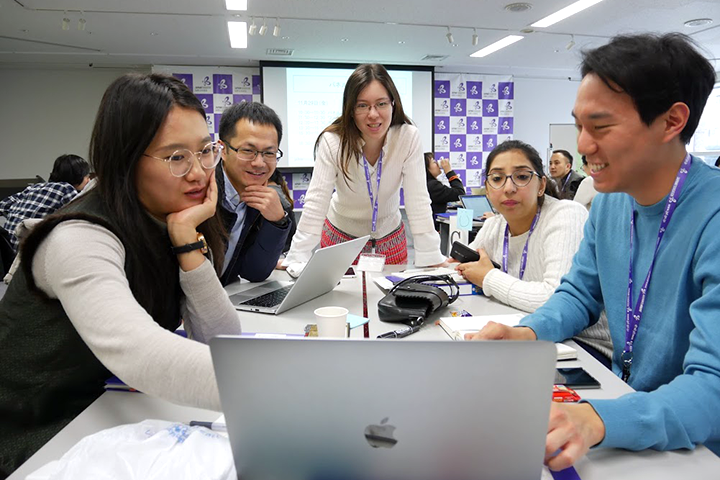 Preparing for the panel presentation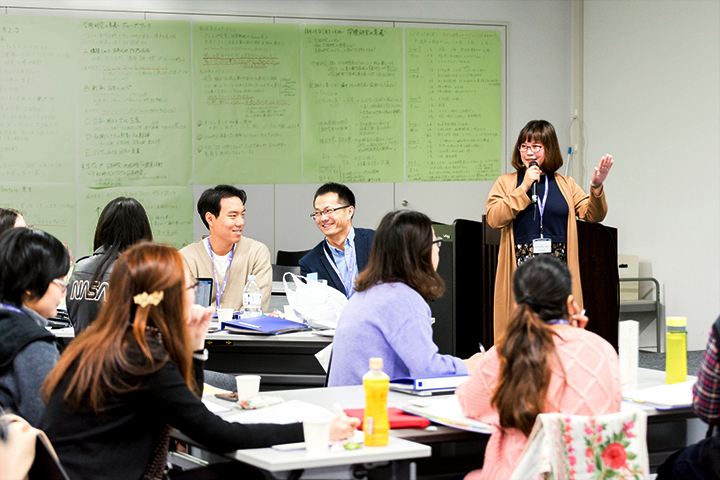 A lecture titled "Career Building as a Scholar and International Collaborative Research"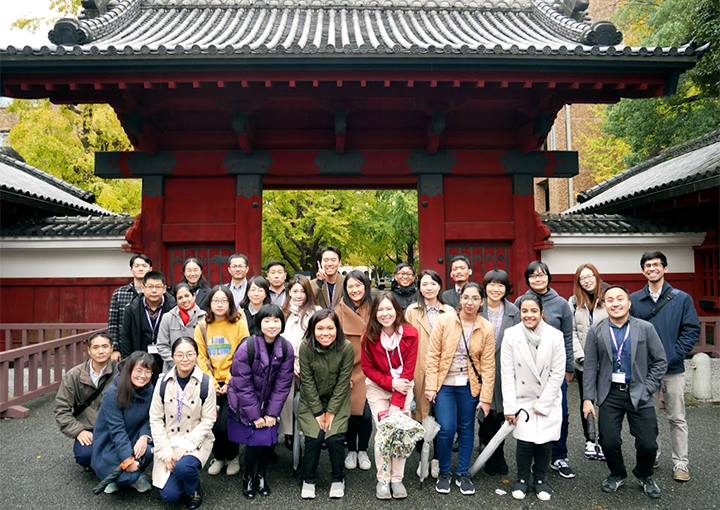 The University of Tokyo Visit

Discuss with graduate students at the University of Tokyo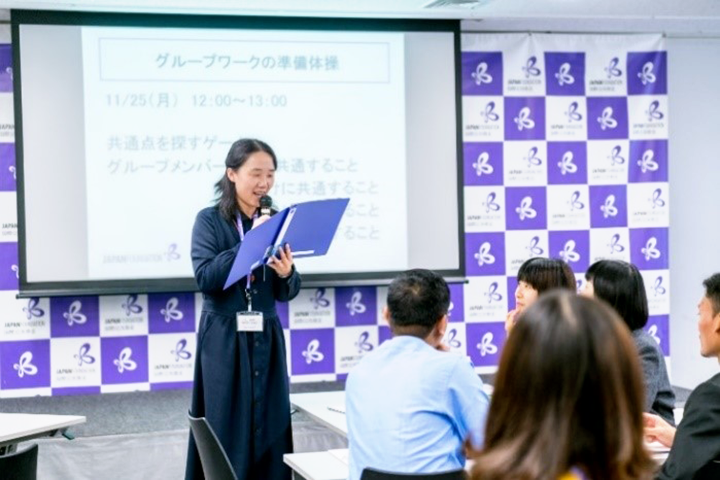 Final Panel Presentations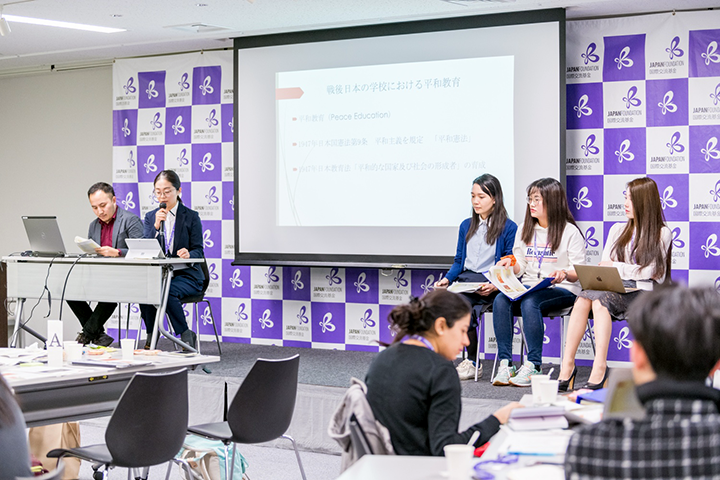 Final Panel Presentations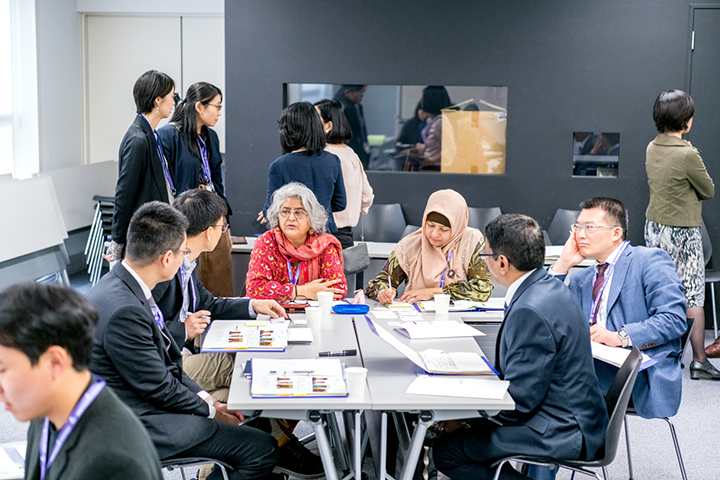 Teachers discussing the future of Japanese Studies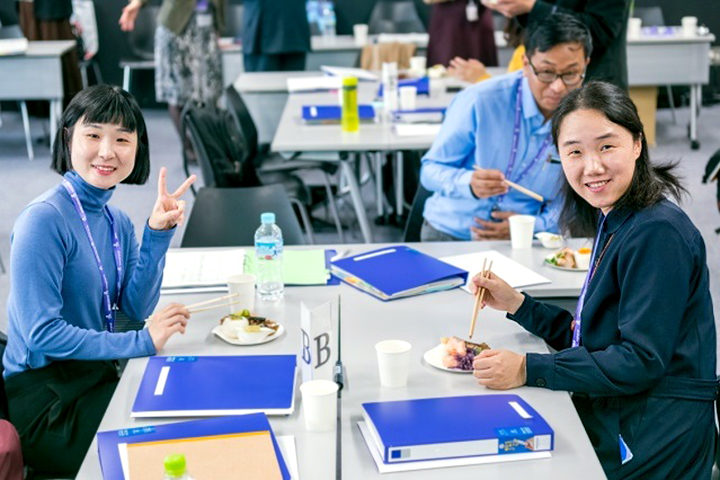 Lunch break!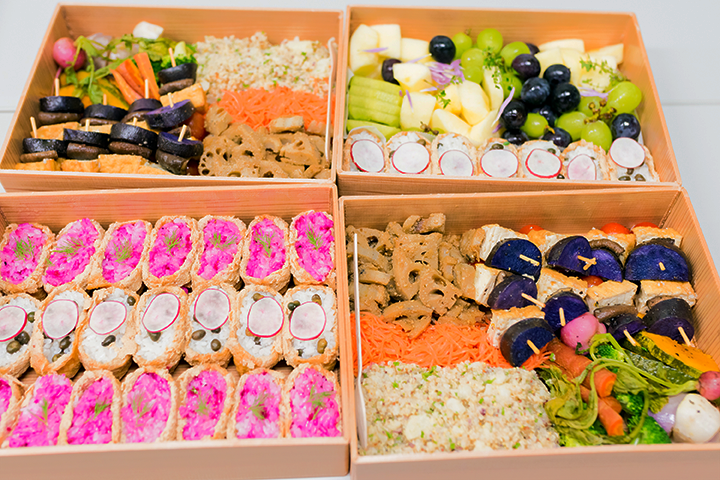 Participants' Voices

Learning from the lectures and opinions of the other participants, I could deepen my understanding of my own research. What I learned from this workshop will help me out with my thesis and career building in the future.

This workshop was a really good opportunity to understand Japan and the world much more deeply. You can renew yourself by working with other scholars who have different perspectives, different interests, and different methodologies from those you are used to!

Putting us together in one workshop has really nurtured connection with other scholars and provided a network for us to keep contact for a lifetime.

Lecturers

(1)Name (2)Affiliated institution (As of 2019) (3)Research Field or Interests

Program advisor/Lecturer

(1) Prof. SONODA Shigeto
(2) Institute of Advanced Studies on Asia, the University of Tokyo
(3) Sociology

Lecturers

(1) Dr. GERTEIS Christopher
(2) Institute of Advanced Studies on Asia, the University of Tokyo, SOAS the University of London
(3) Modern and Contemporary Japanese History

(1) Mr. TAKENAKA Hidetoshi
(2) Hokkaido University Press
(3) Publishing and Publishing History

(1) Mr. SATO Takahiro
(2) Hokkaido University Press
(3) Publishing and Editing

(1) Prof. AKAGAWA Manabu (2) Graduate School of Humanities and Sociology
Faculty of Letters, the University of Tokyo
(3) Sociology of Discourse, Historical Sociology, Sexuality Studies, Population Studies

(1) Dr. CLANUWAT Tarin
(2) Center for Open Data in the Humanities, National Institute of Informatics
(3) Japanese Literature

(1) Prof. ZHONG Yijiang
(2) Institute of Advanced Studies on Asia, the University of Tokyo
(3) Modern and Contemporary Japanese/East Asian History

(1) Dr. KIM Hyojin
(2) Institute of Japanese Studies, Seoul National University
(3) Japanese Studies, Cultural Anthropology, Gender Studies
Participants
【Nationality】25 participants in total
China 9, South Korea 5, Thailand 2, Philippines 1, Indonesia 2, Vietnam 2, India 4
【Affiliated Universities】
Beijing Foreign Studies University, Nankai University, Fudan University, Zhejiang Gongshang University, The University of Hong Kong, The Chinese University of Hong Kong, Seoul National University, Korea University, National University of Singapore, The Ateneo de Manila University, University of Indonesia, Vietnam National University, Vietnam-Japan University, Jawaharlal Nehru University, The University of Delhi, Monash University, Waseda University
Past workshops
Please refer to the link below for past workshops
the 2nd Collaborative Research Workshop 2019
[Contact Us]
The Japan Foundation
Asia and Oceania Section, Japanese Studies and Intellectual Exchange Dept.
Tel: +81-3-5369-6070
Email: asiaoceania@jpf.go.jp
(When sending an e-mail, please replace the full-width "@" character with a half-width character.)