Japan-Russia Cultural Exchange Project 2012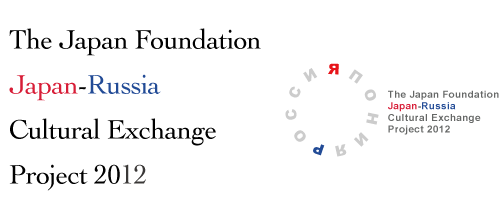 In the 2012 fiscal year, the Japan Foundation will undertake an intensive cultural exchange programme in cities around Russia.
The main theme of the project is "Overcoming devastating earthquakes". The Japan Foundation will present how Japan is recovering and regenerating after the earthquake which struck the Tohoku region in March last year through diverse projects such as exhibitions, lectures, film showings, Japanese food and robot demonstrations, among others.
We hope to enhance opportunities for cultural exchange between Japan and Russia.
Double Vision: Contemporary Art from Japan
Dance Performance "Sankai Juku"
How Did Architects Respond Immediately After 3/11?
- The Great East Japan Earthquake
Robot Lecture Demonstration
Japanese-Russian Collaboration Performance of Ballet
Lectures and Demonstrations on Japanese Cuisine
Date :

10 September 2012 - 19 September 2012

Venue :

Moscow

Organizer :

Japan Foundation
Traditional Japanese Theatre Performance: "Kyoto Soseiza"
14th International Fair for high-quality fiction and non-fiction
Gagaku Concert: "Tokyo Tenri Gagaku"
Lecture and demonstration on Environment and Culture
Date :

January 2013 - March 2013

Venue :

Vladivostok, Khabarovsk, Yuzhno-Sakhalinsk

Organizer :

Japan Foundation
Sendai Philharmonic Orchestra Concert